Legislative Update from Rep. Iler — February 6, 2023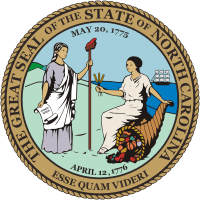 Last week at the North Carolina General Assembly saw the introduction of several dozen bills in both the House and Senate.  I co-sponsored bills dealing with law enforcement, civil disorder, domestic violence, retirement tax relief, and others.  We had an introductory meeting of the Education K-12 Committee, and we are looking at many more committees this week.
Law enforcement bills included:
House Bill 6 – Uniformed Heroes Voting Act, which prevents poll workers from not allowing officers in uniform to vote due to wearing their uniforms into the voting area.
House Bill 10 – Require Sheriffs to Cooperate with ICE, does just what the title says, and is based on a very few sheriffs who are not following the traditional processes of holding illegal aliens for ICE deportation
House Bill 34 – Protect Those Who Serve and Protect Act, increases the punishment for firing a weapon into even an unoccupied emergency vehicle or pointing a laser at emergency personnel or police animals in the performance of their duties.
Other bills:
House Bill 40 – Prevent Rioting and Civil Disorder is a reintroduction of a 2021 bill, as are many of these bills that either did not pass the Senate or were vetoed by the Governor.  This bill increases the penalties for assault and property damage during rioting, while protecting the rights of citizens to peacefully protest.
House Bill 39 – Kayla's Act: Protecting Domestic Violence Victims, allows a court and judge to decide if a victim can testify remotely under certain conditions. 
House Bill 41 – Hotel Safety Issues, says that a short-term rental under 90 days does not create a tenancy, thereby shortening the eviction process.
House Bill 13 – Reevaluate the County Tier System, directs evaluation of this system that has been used in state budgeting far beyond its intended purpose of job creation assistance to low wealth counties.
House Bill 17 – Elect the SBE/SPI as SBE Chair, changes the State Bd. of Education to be elected instead of appointed and The Supt. Of Public Instruction to be the Chair of the Board.
I am one of the primary sponsors of a bill to repeal the tax on retirement income for retirees of state or local retirement plans or a federal retirement plan.  It is House Bill 46 – Eliminate Tax on Gov't Retirees.
This week should be a full, busy week.  I am slated to chair the Environment Committee on Tuesday, we are beginning to plan for the budget process, and many other meetings will take place with advocates and visitors from back home.  I hope to have some of my bills ready for introduction.