Legislative Update from Rep. Iler — January 30, 2023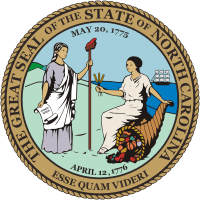 Last week at the North Carolina General Assembly saw the beginning of our voting sessions for the 2023 long session.  Our committee schedule was published showing the assigned time slots, one vote was held on the House floor on Wednesday, and various specific-interest caucuses were announced.
The committee schedule lets the committee chairs and members know when to expect to hold their meetings to avoid conflicts, as much as possible. My committees, such as Environment, Transportation and Education, will meet on Tuesday or Wednesday, and some on Thursday morning. Those who are interested can follow the specific announcements on the General Assembly website at www.ncleg.gov. My first committee meeting is Education K-12, which will meet at 1:00 this Tuesday.
Those who want to meet with me in Raleigh should contact my office at (919) 301-1450 to schedule time on Tuesday or Wednesday. Meetings back home in the district would be best on Monday morning, Friday, or Saturday.
Our House floor session last week had one floor vote. It was a minor change to the House temporary rules, and the voice vote was unanimous. Then several members had representative statements honoring citizens in their districts, and others announced the formation of caucuses on different subjects. I intend to be a member of the Freedom Caucus and possibly the Sportsmen's Caucus. We will be discussing a possible Coastal Caucus. What these informal groups do is review proposed legislation and consider possible new legislation in the subject areas. This week I anticipate filing several bills on which we have been working. We will begin committee meetings and floor sessions, and both the House and Senate will get much busier.