Legislative Update from Rep. Iler – June 28, 2022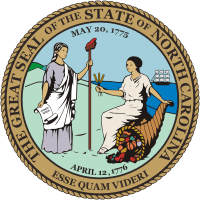 Last week at the North Carolina General Assembly saw some historic activity.  While the national political news overshadowed our work, we were working on issues important to your state.  We had bills in the N. C. House dealing with retail theft, sports betting, law enforcement in voting places, business regulations, and honoring a beloved deceased House member.
Senate Bill 766 – Organized Retail Theft increases penalties for organized theft in retail stores, the "smash and grab" robberies, and for injuries and damage caused by these criminals. It also contains rules for on-line third-party retailers. It passed the House 102 – 1 and went back to the Senate for concurrence with the House changes.
Sports betting was a hot topic, with Senate Bills SB 688 – Sports Wagering and SB 38 – Sports Wagering Amendments. While many people are already participating in this, there were questions about the way the bills came out of committee suddenly and afforded a short time to digest and debate them. SB 688 failed by a bipartisan vote of 49 – 52. Since SB 38 required passage of both, they both were rejected. I believed this issue requires more debate and committee work, so I was a NO vote for now. This should be addressed in the long session in 2023.
House Bill 807 – Uniformed Heroes Voting Act requires voting location workers to allow law officers to vote even when they are in uniform. In rare cases they have been rejected due to some people thinking it will intimidate other voters. This corrects that error. It passed 106 – 2, a very bipartisan vote. Rep. Miller was a primary sponsor of the bill, and I was a co-sponsor.
House Resolution 1174 – Urge Congress/Oppose New SEC Rule encourages the U.S. Congress to reject a new rule by the Securities and Exchange Commission that would require small businesses like family farms and agricultural investors to submit reports on their climate related emissions, which they may be unable to determine. This passed the House 78 – 31.
House Joint Resolution 974 – Honor Jerry Carter, Former Member recognized the service of House member Jerry Carter, who died in 2021 at the age of 66. He was an Army veteran, founding Pastor of Reidsville Baptist Church, Chaplain of the N.C. Highway Patrol, and House member from 2018 to 2021. He is missed and his family was reminded from the House and Senate floors that they are in our thoughts and prayers. The votes of course were unanimous.
This week we expect that the budget adjustments for 2022 – 2023 will be finalized, and we can vote the budget bill out of the House and Senate on time. Other issues will also be finalized for this session very soon.