Legislative Update from Rep. Iler — November 22, 2021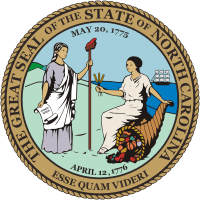 Last week at the North Carolina General Assembly we finally got to vote on the biennial budget for 2021 – 2023.  We also passed several bills dealing with election integrity.  After months of negotiations at every level of the N.C. Senate and House of Representatives, the budget was agreed to by the House Speaker, the Senate President Pro Tem, and the Governor.  After the Senate voted early in the week, the House had the final vote on Thursday.  The votes were overwhelmingly bipartisan, the last vote in the Senate being 41 – 7 and in the House being 101- 10.  The Governor signed the budget last Thursday, soon after the last vote.
No budget is perfect, but there are a lot of good provisions and appropriations in this budget. In the General Fund it appropriates $25.9 billion for Fiscal Year 2021-22 and $27.0 billion for FY 2022-2023. The Transportation Budget, supported by
the fuel tax, DMV fees, and the Highway Use Tax appropriates $4.2 billion in FY 2021-22 for construction and maintenance, and $4.3 billion in FY 2022-23.
The General Fund includes raises and bonuses for teachers and other state employees, including a $15 minimum wage for non-certified workers in our public schools and community colleges. There is a new salary-based schedule for corrections, probation and parole officers with significant raises.
Among the tax relief in the budget, the zero-tax bracket is increased to $25,500 so lower income individuals pay no income tax on that amount. There is a significant reduction in the income tax rate for all taxpayers. Very importantly, the state income tax on military pensions is eliminated. Businesses impacted by Covid-19 are allowed to deduct expenses paid by the Paycheck Protection Program (PPP).
In Education, the biggest expense in the budget, there is an additional $1.5 billion increase over the base budget, bringing the Education budget to over $15.4 billion in 2021-22 and $15.9 billion in 2022-23. $800 million from the N.C. Lottery plus an additional $200 million goes to public school capital projects. There is a significant investment in rural broadband and underserved Community Colleges, as well as the Opportunity Scholarship Program. The budget ends the requirement that teachers pay for a substitute teacher to cover their classes. There are many other grants for school safety, etc.
There is $6 billion in capital projects across the state, including $1 billion for expanded broadband, $1 billion for UNC system projects, and $400 for Community Colleges. Our own Brunswick Community College receives $15 million for capital improvements. In addition, Boiling Spring Lakes gets $14 million to replace dams destroyed by Hurricane Florence, the Cape Fear Jetport receives $3.5 million for improvements, and the Museum of Coastal Carolina and Ingram Planetarium get a combined $392,000 for repairs and renovation from storm and water damage. The Museum Foundation has requested this for three years, and we finally got a budget signed that includes it.
An additional appropriation comes to Oak Island for restoration from storms, including Hurricane Isaias, through the Coastal Storm Damage Mitigation Fund that has been set up for this purpose in the Dept. of Environmental Quality (DEQ) budget. Of the $40 million in the fund, $20 million is allocated to Oak Island to use as matching funds in this recovery effort. There are many projects that will positively impact flooding all over the state, particularly in the east. Southport also has some major grants to repair infrastructure issues from several hurricanes.
Several election bills also passed the House last week. House Bill 259 – Election Integrity Act specifies that election equipment be made in the USA and that anyone excused from jury duty because of non-citizenship be reported to the Bd. of Elections. Senate Bill 326 – Election Day Integrity Act limits the length of time a mail-in absentee ballot may be accepted and counted by the Bd. of Elections. Senate Bill 725 seeks to stop the private money being sent into certain counties to administer elections. All three bills passed on a strict party line vote, as expected.
We don't expect to be called into active session this week, but may have to return to Raleigh to finish up some work after Thanksgiving.