Legislative Update from Rep. Iler — November 15, 2021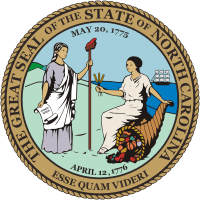 Last week at the North Carolina General Assembly was unusually quiet.  It was one of those rare weeks that no votes were scheduled in the House of Representatives, and we got to meet all week with citizens back in the district.  The highlight of the week was Veterans' Day on Thursday, November 11th.
Last Monday and Tuesday, I was able to catch up with two small groups of our Brunswick County leaders over coffee, one in the center of the county and one in the Leland area.
On Wednesday night another highlight of the week was the dedication of the basketball court at Brunswick Community College to Coach Walter Shaw. Coach Shaw has coached at BCC for at least 22 years, and has won many junior college championships. Most importantly, he has coached and mentored hundreds of young men, and sent many dozens off to four-year colleges, many on scholarships. It is likely most of these would never have seen the inside of a university without the guidance of this great coach. Being a member of the BCC Board of Trustees for 14 years and watching the growth and progress of our community college has been one of the most rewarding long-term experiences of my life. To participate in this supremely deserved honor for Coach Shaw was a truly awesome highlight. It was obvious my fellow trustees felt the same way.
Thursday I was able to attend the Veterans' Day ceremony in Sunset Beach. The day dawned with cool temperatures, and turned into a perfect day by 11:00, the time to honor our veterans. Many VFW, American Legion, and other posts had ceremonies of honor for these men and women who returned from their service, just as Memorial Day is to honor those who did not return. Sunset Beach held their ceremony at 1:00 P.M. so as not to conflict with the others. I was honored to be invited, to catch up with friends there, and to meet the speaker, retired Four-star General Dan Allyn and his wife, who are now our neighbors. It was inspiring.
Sunset Beach Town Park has a permanent memorial to veterans that was dedicated in 2015, and that I was able to attend back then. It features a courtyard of hundreds of commemorative bricks, stations honoring each of the military services, and a statue of two children facing the U.S. flag with hands over their hearts. The words "Thanks for Our Freedom" are in large brass letters on the base of the statue. I encourage all our citizens to visit this site, and to thank the many veterans in our midst in Brunswick County.
For anyone who missed last week's article, I would like you to know that the new district maps U.S. Congress, N.C. Senate, and N.C. House of Representatives were passed the week of November 1st. The major changes locally in the House maps were due to our above-average population growth in the county. Two precincts, Bolivia and Boiling Spring Lakes, were moved from our District 17 to District 19, represented by Rep. Charlie Miller. Rep. Miller then had to give up three precincts in downtown Wilmington.
We have been told that this week the House and Senate will get to vote on the 2021 – 2023 biennial budget. A few busy days will be spent making sure what changes have been made to the budget, and if our provisions for education, transportation, and major projects are still in it. Several of our local towns and organizations are depending on it.