Legislative Update from Rep. Iler — September 29, 2021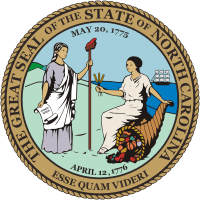 Last week at the North Carolina General Assembly was taken up mainly by budget conferences, as the budget chairs appeared to agree on most of the main issues in conflict, and the top leadership began to deliberate to finalize the state budget.  However, several bills of interest came to the House floor for votes.
The patient visitation bill, Senate Bill 191 – The No Patient Left Alone Act, came out of conference and came up for a vote. This bill requires that no residents of the various types of health facilities will have their visitation rights impacted during times of declared emergencies and that the Dept. of Health and Human Services will impose a civil penalty for the denial of those rights. Of course, this was brought to light during the Covid 19 pandemic declared emergency. The conference report passed the House by bipartisan vote of 79 – 19 and awaits the final vote in the Senate.
House Bill 91 – Accountability and Fair Play in Athletics restructures the oversight of public high school athletics and has been very controversial. The House voted 98 – 0 to NOT concur with the Senate substitute bill, and it will now go into conference where it appears all the interested stakeholders may have reached an agreement.
Two other bills came up for votes that may impact our coastal development and real estate laws. House Bill 218 – Streamline Permits/Redevelopment of Property clarifies stormwater runoff requirements in preexisting development and exempts certain expansions. It passed the concurrence vote House on a mostly party line vote of 60 – 39 and was enrolled to be presented to the Governor. House Bill 531 – Timeshare Act Changes/Education Providers Bond Repeal makes some changes to real estate law. It passed the concurrence vote in the House by a unanimous 98 – 0 and was also enrolled to present to the Governor.
This week will see the last three of thirteen public hearings held across the state by the Joint House and Senate Redistricting Committee in all thirteen Congressional districts. These remaining three are close to our area here in Southeastern North Carolina. The three this week are:
Tuesday, the 28th, 4:00 p.m. at UNC – Pembroke;
Wednesday, the 29th, 5:00 p.m. at UNC – Wilmington;
Thursday, the 30th, 6:00 p.m. at Fayetteville Tech. Community College
Redistricting of Congressional districts, and all state legislative districts is anticipated to get started. More information on this and bills can be accessed at www.ncleg.gov .
We expect the continuation of top-level budget discussions this week, and additional bills coming through for concurrence.