Legislative Update from Rep. Iler – September 21, 2021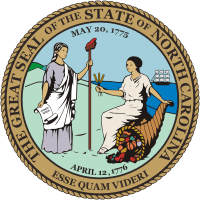 The last two weeks at the North Carolina General Assembly have been characterized by the expression "Hurry up and wait."  While a lot of meetings been going on by budget chairmen trying to agree on the many areas of the state budget, the floor sessions have been moved down the schedule by these meetings.
On Wednesday the 8th a very popular bill on medication costs passed the House and Senate unanimously and was sent to the Governor on Friday the 10th. Other bills that week were mostly local, but with two exceptions. They were an ABC Omnibus bill and a Wildlife Resources bill, House Bill 890 and House Bill 181, respectively. Both passed by large majorities, went to the Governor, and he signed the ABC bill quickly on Friday the 10th.
Early last Monday, the 13th, the area budget chairs met to finalize each area of the budget. The Appropriations Chairs for Transportation, including me, met all day on the details of the money issues and the special provisions that go into the overall budget. After a couple of follow-up meetings on Tuesday, we presented our proposals to the Appropriations chairs of the House and Senate, who are charged with putting together the total budget. The budget should come together this week and be passed in the House and Senate before the end of the month.
On Wednesday, the 15th, some controversial bills came to the House floor. One was passed and the other delayed until this week. Senate Bill 360 – Prohibit Collusive Settlements by the Attorney General prevents last minute court settlements during an election that change laws passed by the General Assembly. This was brought up due to the attempts in 2020 to change voting procedures in the middle of early voting for the general election. It passed on a party line vote of 58 – 47 and went to the Governor on Friday the 17th.
Another bill dealing with powers of the Executive branch was House Bill 264 – Emergency Powers Accountability Act. It requires the Governor to consult with the Council of State officers, who are also elected statewide, within a reasonable time when issuing executive orders during an emergency. HB 264 was withdrawn from the calendar and calendared for this week.
There are public hearings on redistricting being held in every Congressional district in the state. The closest one to our area is at UNC – Wilmington on Wednesday, the 29th at 5:00 p.m. Public comment can also be made on the General Assembly website, which is www.ncleg.gov . One can also sign up to speak on the same website.
This week we expect to be close to a final state budget and take up some of the last bills for this year. However, we do expect to return at some point, possibly in October, to consider and pass the new districts for U.S. Congressional districts, N.C. House districts, and N.C. Senate districts.