Legislative Update from Rep. Frank Iler –September 7, 2021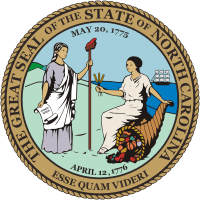 Last week at the North Carolina General Assembly, many bills that had crossed over from the House to the Senate had passed that chamber and were back for concurrence by the House.  Statewide bills that had been introduced much earlier passed their final votes and went to the Governor.  Several local bills also passed, and the Governor has no veto power over local bills.
Two controversial public bills were House Bill 324 – Ensuring Dignity and Nondiscrimination/Schools, and House Bill 805 – Prevent Rioting and Civil Disorder. HB 324 prevents the teaching of curriculum that says one race or gender is superior or inferior to another. HB 805 strengthens penalties for assaulting others or destroying property during otherwise peaceful demonstrations. As common sense as these bills sound, they passed the House concurrence votes on nearly exact party line votes and are subject to vetoes by the Governor. It is anticipated he may veto them both.
The past week saw new records set in vetoed bills. The Governor vetoed Senate Bill 636 – An Act to Protect the Privacy of Charitable Donors, House Bill 352 – Hotel Safety Issues, House Bill 398 – Pistol Purchase Permit Repeal, and House Bill 729 – Charter School Omnibus.
One bill that certainly should not be vetoed passed the House on a concurrence vote of 103 – 0. House Bill 351 – Clifford's Law allows people in a community home setting to have visitors and requires Health and Human Services to establish protocols for visitation during declared emergencies or when normal visitation policies are suspended. This is in response to many who were prevented from having visitors last year during the pandemic scare.
Many other bills came through that dealt with law enforcement, health issues, foster parents, prescription drugs, solid waste rules, and others. It was a very active week. Progress on the state budget was minimal, but we have high hopes for progress this week.
A local bill of interest, House Bill 229 – Extend Mayor's Term to 4 Years/Carolina Shores passed a concurrence vote in the House last Wednesday and was ratified and became law on Friday. The bill was introduced in March and sent to the Senate in April. However, since there was a filing period in July, the Senate added an amendment at my request to reopen the filing for Mayor of Carolina Shores this week from September 7th to the 10th. Our Board of Elections Director assured me they could handle it. Had the bill passed the Senate prior to July, this would not have been necessary.
I hope everyone was able to enjoy the beautiful Labor Day weekend. We expect another active week as we return to Raleigh after Labor Day.