Legislative Update from Rep. Frank Iler — September 1, 2021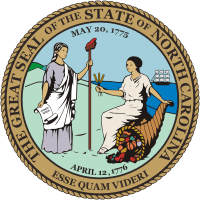 Last week at the North Carolina General Assembly saw legislation that impacted our international situation, as well as our local area here in Brunswick County.  All the while, budget negotiations continued at the highest levels.
Last Wednesday, House Resolution 973 – Urge President and Congress on Afghanistan was adopted by your House of Representatives. As stated, it "Urges Congress and President Joe Biden to take additional action regarding the evacuation of American citizens, American troops, ally troops, and Afghan citizens and their families, who helped America fight in the War on Terror and have been properly vetted by the United States Department of State, from Afghanistan."
HR 973 passed the House unanimously 103 – 0, and was transmitted to North Carolina's congressional delegation and the President of the United States. This is the first time in my memory that we have taken such action on national or international affairs. Speaker Moore initiated this resolution and spoke passionately on it from the House floor.
During the week, the House passed about a dozen bills dealing with the following areas: Healthcare (Senate Bills 159, 228 and 570); Business (Senate bills 211 and 462); Highway safety and security (Senate bills 379 and 542, and House bills 650 and 692); and Education (Senate Bill 654).
A bill of local interest, House Bill 229 – Extend Mayor's Term to 4 Yrs./Carolina Shores passed the House on March 31st, and waited for action in the Senate until last week. It passed two Senate committees last week and should be on the Senate floor for passage this week. One amendment was necessary, due to the filing period being in July. If passed in its current form, the filing period for this Mayor's race will reopen for 4 days, September 7th to September 10th.
Budget negotiations continued among House and Senate leadership. As previously related, there are special provisions for needs back here in Brunswick County, assuming the House provisions stay in the final budget. The expensive Boiling Spring Lakes dam replacement is getting a proposed $14 million assist. Southport's damaged stormwater system has a large anticipated appropriation. The Museum of Coastal Carolina in Ocean Isle Beach and Ingram Planetarium in Sunset Beach will receive repair and renovation funds, as well as lost revenue experienced during the 2020 pandemic closures. Safety and congestion projects on our local primary and secondary roads are also addressed. This assumes they stay in the final 2021-2023 budget (Senate Bill 105), now under negotiation.
This week we anticipate more Senate and House bills to reach the floors of each chamber, and budget negotiations to continue. The bills mentioned above can be accessed and read at www.ncleg.gov.