Legislative Update from Rep. Frank Iler — August 16, 2021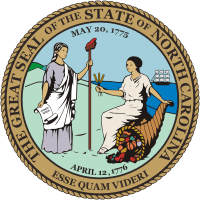 Last week at the North Carolina General Assembly the budget debates were heating up inside the N.C. House of Representatives, just as the weather was hitting true August temperatures in the 90s outside.  Besides the biennial budget for 2021 – 2023, the House passed regulatory reform, expanded in-state tuition for veterans, prohibited child marriage, increased restrictions for sex offenders, supported charter schools, as well as other key legislation.
After almost 10 hours of debate over two days, the two – year budget, Senate Bill 105, finally passed the House Thursday and is headed back to the Senate for their concurrence. It is expected that they will not concur, and negotiations will begin to work out the differences. The vote was 72 – 41, with 9 Democrats voting with Republicans for a veto-proof vote total.
Some of the key items in this historic budget are as follows: General Fund allocations of $25.7 billion in 2021-2022 and $26.6 billion in 2022-2023; invests $5.8 billion in the State Capital and Infrastructure Fund, providing funds to build, repair, and renovate state, university, and other infrastructure needs; 5% raises for most state employees over the biennium, 5.5% for public school teachers, 7% for community college faculty and 4% for non-faculty, 7% for correctional officers, other bonuses up to $2000 and paid leave that enhances the total package. As in prior years, Education is well over half of the state budget.
All North Carolina families and some businesses are impacted by the tax cuts in this budget. The personal income tax rate is reduced from 5.25% to 4.99%, the zero tax bracket is increased to $25,500 for married filers (no state tax), and reduces the tax burden on small businesses who used the PPP loans to stay in business during the pandemic.
There are many projects funded in the budget that directly impact some of our hardest hit Brunswick County communities. Some of the key ones are: $14 million for dam recovery in Boiling Spring Lakes, $2 million for Southport's damaged stormwater system, almost $400,000 for repairs to Museum of Coastal Carolina in OIB and Ingram Planetarium in Sunset Beach for storm damage to roofs and walls and lost revenue during Covid, among others that can receive grants through state agencies.
There are many other very positive things in the 1200 page budget that are too numerous to mention here. The Transportation budget, which is separate from the General Fund budget, also contains many improvements specified for Brunswick County, along Highway 17 and our secondary roads. These are in addition to the projects already scheduled.
House Bill 911 – Regulatory Reform 2.0, which I cosponsored, clarifies and simplifies some of the state regulations. House Bill 78 – Various Education Changes gives veterans in-state tuition and makes some needed changes to testing. Senate Bill 35 sets a maximum of a 4-year age difference for marriage at 16 or 17 years of age. House Bill 84 clarifies the distance of the 1000 foot restriction for sex offenders from schools and child care facilities to be set from the property line of the facility.
After a very productive week, we expect intense budget negotiations and other important subjects coming up.