Legislative Update from Rep. Frank Iler — July 19, 2021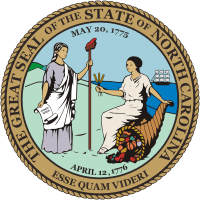 Last week at the North Carolina General Assembly was all about the budget negotiations in the House of Representatives and a major energy modernization bill.  Most other bills dealt with technical corrections and requested local actions.
The energy bill, House Bill 951 – Modernize Energy Generation, seeks to retire coal-fired plants in an orderly fashion and replace them with sustainable and reliable energy resources. This will allow for a logical transition away from coal into reliable resources like nuclear and natural gas, as well as further entry into solar and wind. At the same time, there are safeguards to excess rate charges to pay for the future of electric power. There are plenty of rumors that power bills will increase over 50%. However, the Public Staff, the public's representatives at the Utilities Commission, has put out calculations that say if we do nothing the average rate will increase by $17 per month, and if we take these common sense steps for reliable energy it will increase by one dollar to $18 per month. The bill passed the House on Thursday by a mostly party line vote and went to the Senate on Friday. It was interesting that most objections to the bill were either that there was too not enough emphasis on solar energy, or that there was too much.
Most of the other bills were either local bills or technical corrections to existing laws. One other bill of interest was House Bill 404 – Immunity for 911 Dispatchers. It gives the same immunity against civil damages to these vital operators that are given to other trained members of law enforcement. It does keep liability for wanton or willful misconduct. The House voted not to concur with Senate changes to the bill, so it goes to a conference committee to work out the differences.
Another bill to make your state government more efficient was Senate Bill 126 – Clean Up Obsolete Boards, which seeks to eliminate boards and commissions which are not functioning or were created to oversee government operations that no longer exist. It passed by a large bipartisan vote and went to the Governor
All area committees of the House Appropriations Committee were meeting during week. In the Transportation budget meetings, we arrived at some good provisions, but have some additional work to do this week. The General Fund areas, like Education, Health and Human Services, Public Safety, and General Government, for example, are working hard to craft good provisions and appropriations for efficient use of taxpayer dollars while trying to return some of the dollars back to the public in reasonable, widespread tax cuts.
We had some very special visitors from the district on Tuesday. Brunswick County School Board Vice President, Steve Barger and his two daughters, Ryleigh and Madilyn along with our friend Nick Todd were at the General Assembly to observe a legislative day in action. Luckily, it was busy enough to keep things interesting and we may have two up and coming public servants in training. It's always a pleasure to engage with our young people.
This week we expect to continue budget meetings, and hope to finish in a couple of weeks. We are as anxious as the public and our state government departments to finish the biennial 2021 – 2023 budget.