Legislative Update from Rep. Frank Iler — July 5, 2021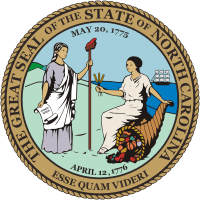 This past week at the North Carolina General Assembly was somewhat shortened by the impending July 4th Independence Day falling on the weekend. We in the House were holding many meetings on the state budget. Also, there were several bills of interest that were working their way through the committee process. They deal with wastewater treatment, future energy generation, annexation, and other important statewide and local issues.
The state budget, Senate Bill 105 – 2021 Appropriations Act, came over from the Senate last Monday, but we had been working on our House budget priorities for a couple of weeks. Now we could hold public meetings in preparation for our amendments and approval of the House version. When I say "we", I mean the various House member groups that are assigned different parts of the budget, such as transportation, health and human services, agriculture and environment, etc. It also includes the hard-working full-time staff members in research, fiscal research, and bill drafting, who work many long hours after the elected members go home. Our own part-time Legislative Assistants work full time to keep all our meetings straight and supply us with all the materials and communications from constituents that we need to make it all come together. We hope to have the budget ready for a House vote a few weeks after the July 4th break.
The wastewater bill, House Bill 916 – Wastewater Advanced Treatment Units, was in the Environment Committee, on which I serve. It deals with modern methods of treating household and commercial septic waste and encourages the use of up-to-date chemicals in the cleaning of wastewater. It passed the committee and advanced to the Appropriations Committee.
House Bill 951 – Modernize Energy Generation is in the discussion phase in the Energy and Public Utilities Committee. It deals with the future of all types of energy: nuclear, natural gas, solar, and wind, as well as coal. It is a long and complicated bill and will undoubtedly go through many changes prior to a House vote.
A local bill, House Bill 385 – Town of Sunset Beach/Deannexation deals with parcels that have been requested by the owners to be deannexed from the mainland town limits of Sunset Beach. It was discussed in the Local Government Committee and was displaced to a future meeting. It will require some serious work before coming back for a vote in the future. I am the sponsor of the bill, at the request of not only the property owners, but also supported by small business owners in the area, golf course operators, restaurant owners, and many local citizens. I appreciate all who traveled to Raleigh to make their opinions heard on all sides of this impactful local bill.
After the Independence Day break, we will return to budget negotiations and heavy committee work in preparation for wrapping up the long session as soon as possible.