Legislative Update from Rep. Iler — June 30, 2021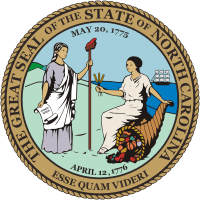 Last week at the North Carolina General Assembly the weather in Raleigh cooled down while the pace of business in the House and Senate was heating up.  The Senate voted on their budget in major committees and on the floor, finishing the final vote on Friday and sending the budget to the House.  In the meantime, the House was voting on major Senate bills on getting people back to work, farm operations, face masks in schools, and other education issues.
Senate Bill 116 – Putting North Carolina Back to Work eliminates the federal supplement to people eligible for unemployment payments, appropriates funds for childcare, as well as other enforcement requirements for unemployment. This is a commonsense bill to help employers find people willing to go back to work instead of sitting at home. It passed the House on mostly party lines 66 to 44 and went to the governor for his signature. There is some doubt he will sign it, based on his recent vetoes of the bills to protect religious meeting places and to prohibit abortion based on eugenics.
Senate Bill 605 – North Carolina Farm Act of 2021 addresses many farming issues in 12 different sections. It makes several changes to help the timber industry and brings more transparency to the Dept. of Agriculture. It also addresses modern techniques in handling animal waste as a biomass energy resource.
Senate Bill 173 – Free the Smiles Act authorizes local Boards of Education to set guidelines for face masks in school. If a school board allows a no face mask policy, the parent will still have the right to require a mask for their own child. It passed 66 – 44 on a mostly party line vote and was sent back to the Senate for their concurrence.
Senate Bill 450 – Various Education Changes begins a study on carbon monoxide alarms in schools, deals with standardized testing in ninth grade, and requires water and sewer services be available for charter schools within a service area. It passed 92 – 14, a large bipartisan vote, and went back to the Senate for their concurrence.
The state budget, Senate Bill 105 – 2021 Appropriations Act passed its final vote in the Senate on Friday 32 – 17 and comes over to the House this week for our input. We in the House have already been meeting since getting the details of their budget early last week. Total General Fund spending in their budget is $25.7 billion in 2021-22 and $26.6 billion in 2022-23. As a chair of the Transportation Appropriations committee, we have been working on the numbers not only for highways, but for ports, ferries, aviation, rail, transit, bike/ped, and all other aspects of transportation. Our budget is separate from the General Fund budget and depends on the gas tax and other fees for the $4 billion plus budget each year.
These bills and other legislative information can be accessed at www.ncleg.gov, your General Assembly website.