Legislative Update from Rep. Iler — June 21, 2021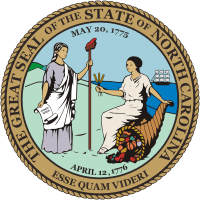 Last week at the North Carolina General Assembly was as calm on the surface as a tidal pool, but with big rolling waves in the background.  While announcements of surplus funds and delays in the state budget were on everyone's minds, we in the House were passing some commonsense bills.  Some of the bills we passed included income tax relief for military retirees, regulatory reform, and help for local governments.
House Bill 83 – Eliminate Income Tax for Military Retirees relieves the many retirees in our state from state income tax on their retirement funds. We have many military personnel here, and we join other states in encouraging them to remain here in retirement. It passed 100 – 5 and went to the Senate for their approval.
House Bill 624 – North Carolina Regulatory Sandbox Act cuts through some of the red tape in our bureaucracy and streamlines regulations to encourage economic development. It applies mainly to the financial and insurance sectors of our economy. It also establishes the North Carolina Innovation Council to assist in the implementation of the regulatory sandbox. It passed 103 – 2 and went to the Senate.
Senate Bill 314 – Local Gov Commission Assistance Toolkit provides resources to help struggling units of local government. It requires assurance of financial viability and requires training for city and county managers when exhibiting fiscal distress. It passed the House 101 – 0 and was returned to the Senate for their concurrence.
This week we anticipate that the Senate will vote on their version of the state budget and send it over to the House. We will be meeting this week in the House Appropriations area committees. For example, I am a chair of the Appropriations Transportation Committee and will be working with the other chairs and committee members to get our priorities into the budget and pass it within a reasonable time. It is already behind schedule, but the state can continue to operate after the beginning of the fiscal year on July 1st at the same level as the prior year's budget.
One can view these bills and other information on the N.C. General Assembly website at www.ncleg.gov .