Legislative Update from Rep. Iler – May 24, 2021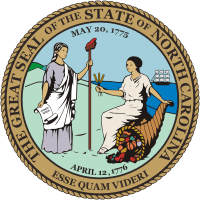 Last week at the North Carolina General Assembly was shortened by the amount of work/legislation produced the prior week. With the crossover deadline on May 13th, we had put through all the bills we could possibly move to the other chamber, producing almost 200 eligible bills that week.
We had to return to Raleigh at mid-week to consider Senate Bill 172 – Additional COVID-19 Response & Relief. This bill allocates approximately $6.4 Billion in funds passed down by the federal government in the American Rescue Plan (ARP) Act. There are direct allocations to counties, towns and cities, and school systems, as well as others funds for rental assistance, homeowner relief, etc. These funds are in addition to previously allocated COVID funds. The bill passed the House 100 – 2, went to the Senate for concurrence, and was presented to the Governor for his signature, all on Thursday.
Of the funds in Senate Bill 172, Brunswick County is receiving $27.7 million and the 19 towns in our county are receiving $21 million, some much more than others, based on population. Brunswick County Schools will receive approximately $26 million additional. Charter schools are also in the bill.
Note: Our beach communities always get short-changed on these allocations as well as sales tax allocations. Some of us that represent coastal towns are working on a seasonal formula to solve the issue of beach towns that increase population in the summer season. Some of them increase over 30 times their winter permanent resident population during the season, from May through September. They have to provide increased police and fire protection during that time, as well as repair worn-out infrastructure, such as streets and parks.
Senate Bill 172 also establishes funds that directly affect our citizens. Thirty (30) different allocations are made in the bill. There are funds for Emergency Rental Assistance (ERA) that will be administered by the Office of Recovery & Resiliency, established after recent hurricanes under the Dept. of Public Safety.
The N.C. Housing Finance Agency will have an allocation for a Homeowner Assistance Fund of $237 million. This is intended to help homeowners under the Housing Finance Agency grant programs. Other allocations in the bill are for mental health, childhood programs, domestic violence programs, and many others.
Another bill that was considered is House Bill 947 – The G.R.E.A.T Broadband Expansion Act allocates $350 million of the ARP funds to the Dept. of Information Technology, Office of Broadband Infrastructure. This will help providers that apply for grants to accelerate their supplying of broadband cable and increase the upload/download speeds of existing broadband systems. It is intended for rural areas that are not served or are underserved by broadband. This has been a main focus since the COVID pandemic exposed the critical need among our students and others for internet connectivity. HB 947 passed the House Appropriations Committee and should be on the House floor this week for a vote.
These bills and others can be viewed at www.ncleg.gov by inputting the bill number at the top of the home page.