Legislative Update from Rep. Frank Iler – May 3, 2021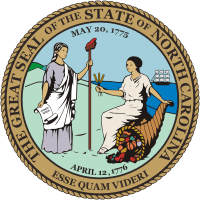 Last week in the North Carolina General Assembly was again on an accelerated pace.  Tuesday and Wednesday, in particular, were filled with committee meetings with dozens of bills.  Big topics were education, voting rights, and court procedures.
Several education bills came to the House floor for votes and went to the Senate for their approval. House Bill 616 – Charter Replication Act streamlines the process for charter school operating boards that have shown success in existing schools to add new schools, particular in low-income areas. It passed 86 – 30 with good bipartisan support. House Bill 486 – Replace EOC With National Assessment continues our effort to reduce redundant end-of-course testing in high school and add workforce readiness when needed. It passed 77 – 39, also strong bipartisan support.
Senate Bill 115 – Kickoff College Sports calls for the opening of college sports venues to 100% capacity beginning as soon as the bill becomes law. It applies only to 14 counties, where it happens almost all the major college stadiums are located. It passed by a vote of 77 – 42, and cannot be vetoed since it does not apply to 15 or more counties and is considered a local bill.
Two election bills came to the House floor. House Joint Resolution 330 – Federal Authority Regarding Elections was the bill I introduced to assert the Constitutional authority of the state of North Carolina over our election process. It is a response to the federal H.R. 1, which is a federal takeover of our elections and has passed the U.S. House of Representatives. It passed on a partisan vote of 67 – 50 and went to the Senate. House Bill 605 – Voters Right to Know requires a placard at voting sites giving voters more information about voting procedures. It provides websites, phone numbers, and QR Codes to which voters can go for more information. It passed 119 – 0, and was sent to the Senate.
Another bill of interest to our court system is House Bill 235 – Evidence/Dist. Court Speedy Trials. It seeks to ease the backlog of district court cases by allowing evidence and testimony to be presented remotely by real-time electronic means. It passed 104 – 11 and went to the Senate.
As the week started, we held a joint session of the House and Senate to hear the State of the State address by Governor Cooper. It was well attended with social distancing, and with the Judicial branch justices and the Council of State officers up in the gallery.
As some news outlets may not have printed my article of the prior week, April 19 – 23, I am mentioning a few events from that week:
House Bill 334 helps our small businesses by allowing the tax deduction of the Payroll Protection Program (PPP) expenses, thereby reducing their tax burden while they recover from the shutdowns.
House Bill 370 – No Veteran Left Behind appropriates funds to help train local first responders to deal with veterans' unique crisis issues. It was a unanimous and emotional vote with severely wounded veterans in attendance. Rep. Charlie Miller was a primary sponsor.
House Bill 281 – Loggerhead Turtle/State Saltwater Reptile, which I had introduced, passed the House 114 – 0 and went to the Senate.
As I mentioned last week, one can read these bills and follow your legislators on www.ncleg.gov .