Legislative Update from Rep. Frank Iler – April 26, 2021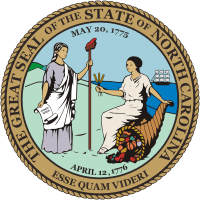 Last week in the North Carolina General Assembly followed the accelerated pattern of the previous week, with the pedal to the metal.  Dozens of bills were voted out of committees and onto the House floor for votes, and the Senate was in a similar pattern.  Some of the topics in our House bills were tax relief, regulatory relief, veterans' assistance, and environmental and criminal reforms.
House Bill 334 – Temporarily Align PPP Treatment to Federal Treatment was back for a final vote. It allows deduction of expenses for tax reporting in a business during the pandemic, even if paid with Payroll Protection Program (PPP) money. It passed third reading 112 – 1 and went to the Senate for approval.
Our annual regulatory reform bill, House Bill 336 – Reg. Reform Act of 2021, included a dozen reforms. Among others, it addressed a study by the Dept. of Environmental Quality (DEQ) for express permitting to simplify the process, priority grants for drinking water systems, outdoor advertising tax policy, manufactured homes installation safety, tenancy/eviction laws, and ABC rules. It passed 98 – 19 and was sent to the Senate.
On Wednesday, we experienced an emotionally charged event when severely wounded veterans were present for the vote on House Bill 370 – No Veteran Left Behind. It includes grants to help local law enforcement train to deal with veterans in crises, whether mentally, drug-related, or other. It includes the Brunswick County Sheriff's Dept., and our fellow Brunswick Rep. Charlie Miller was a primary sponsor. It passed 118 – 0 and went to the Senate.
Other bills that passed by large margins were:
House Bill 314 – Arson Law Revisions, makes it a higher felony for burning a dwelling, particularly when occupied; House Bill 230 – NC Managing Environmental Waste Act of 2021, creates a study of plastics waste, especially in food service ware.
Two other bills of interest on the coast that passed the House:
House Bill 281 – Loggerhead Turtle/State Saltwater Reptile, and House Bill 307 – NC Time Zone/Observe DST All Year. I filed the Turtle bill, just as I did in 2019, when it died in the Senate. It passed 114 – 0, as it did in 2019, and I hope the Senate will take it up this time. We have a state reptile (box turtle) and a state saltwater fish (red drum), but not a state saltwater reptile. Loggerhead turtles lay thousands of eggs in hundreds of nests on our coast and are a much-guarded species by our citizens. The Daylight Savings Time all year bill is conditional on Congress allowing it nationally. It passed 99 – 16, and also went to the Senate.
Anyone wishing to view these bills or follow their progress can access them on the General Assembly website, www.ncleg.gov . Just put in the bill number at the top of the home page. One can also see what their members are sponsoring by going to the House member or Senate member lists.
This week I expect our bill opposing Federal takeover of our elections, House Bill 330 to possibly come out of the Rules Committee and onto the House floor. We have almost 50 co-sponsors on this bill. We are also looking for the state budget to come over from the Senate in early May. As they say, "Stay tuned".