Legislative Update from Rep. Frank Iler – April 20, 2021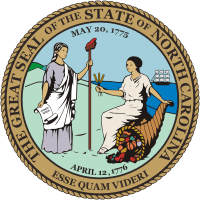 After the short Easter break, the activity in the North Carolina General Assembly went into overdrive last week, with many more bills coming through the committee process and onto the House floor for votes.  The top bills dealt with education, tax relief, small business relief, and privacy and security issues.  At the same time, there many meetings and events happening back in the district and county.
The week after Easter there were several Zoom and WebEx meetings among our colleagues. I was also able to attend some live meetings around the county.
As we hit the ground running last week, some of the top bills of interest were:
House Bill 32 – Equity in Opportunity Act expands the opportunity scholarships to more low-income families to send their children to non-public schools, the money following the child. It passed 69 – 49 and went to the Senate. House Bill 83 – Eliminate Income Tax for Military Retirees was sent back to the Rules Committee and may be expanded for other retirees. I co-sponsored both these bills.
Three bills targeted small businesses for relief during this Covid recovery:
House Bill 334 – Align PPP Treatment to Federal Treatment allows tax deduction of expenses during shutdowns, even if paid with Payroll Protection Program funds. It passed 111 – 2 and will be up for the next vote this Tuesday.
House Bill 352 – Hotel Safety Issues allows hotels to evict people who don't choose to leave after non-payment of rent by improving the tenancy laws. It passed 81 – 37 and went to the Senate.
House Bill 73 – Temp. Defer ABC Permit Renewal Fees delays fees due by businesses that serve alcohol, due to the Covid shutdowns. It passed the House and Senate, but we did not concur with Senate changes, so it goes to conference.
A privacy bill, House Bill 341 – Protection from Online Impersonation, makes it a felony to impersonate another person online for unlawful purposes. It passed 118 -0 and went to the Senate.
A Second Amendment bill, House Bill 194 – Federal Court Official/Concealed Carry, allows federal judges and court officials who hold concealed carry permits to carry on court property, just like our state courts. It passed 96 – 22 and went to the Senate. I was a co-sponsor of this bill and several of the business relief bills.
Last Friday, an outstanding event took place in front of the Brunswick County Courthouse. The Charters of Freedom: The Declaration of Independence, U.S. Constitution, and the Bill of Rights were enshrined in concrete, brick, and bronze for all to see for future generations. County Commissioner Pat Sykes has worked tirelessly for several years to make this project happen, and we are fortunate to be one of 33 settings for this patriotic site in the country. Thanks to all the donors and Pat for making it possible at this critical time and for the future. Lt. Governor Mark Robinson was the lead among the passionate speakers at the event.
We expect to continue our busy schedule this week, as well as work on the state budget in early May, when the Senate passes it over to us in the House.