Legislative Update from Rep. Frank Iler – April 5, 2021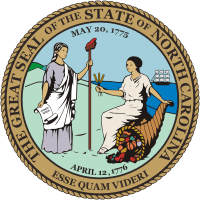 Last week at the North Carolina General Assembly saw more activity in committees and on the House floor debating and voting on bills.  Some of the main subjects were Education, Emergency powers, and Energy policy.  There were several local bills, one involving one of our towns.
The Senate sent over a key education bill, Senate Bill 387 – Excellent Public Schools Act of 2021. The bill modifies the Read to Achieve program to assure reading proficiency by the end of third grade. President Pro Tem Phil Berger is the primary sponsor of the bill and presented it in the House Education K-12 Committee. I was able to move for its adoption in that committee, where it received a unanimous vote. It passed the House Thursday by a vote of 113 – 5 and was sent to the Governor for his signature. The summer school bill, House Bill 82, was back for a concurrence vote. It passed 119 – 0 and went to the Governor.
House Bill 264 – Emergency Powers Accountability Act came to the House floor Wednesday. It requires the Governor to get the approval of the Council of State of his emergency declarations and mandates within seven days, and not extend them after 30 days without further approval by them. It passed 69 – 50 and was sent to the Senate. The Council of State is composed of the 10 agency heads which are also elected state-wide. At this time, it has a 6 – 4 majority of the opposite party from the Governor.
Two energy-related bills received positive votes in the House. House Bill 220 – Assuring Choice of Energy Service makes it clear a town or county cannot deny service of available energy sources to consumers by ordinance. If an energy service is available, you are entitled to choose it. It passed 78 – 41. House Bill 296 – EV Charging Station/Parking makes it a misdemeanor to park in an electric vehicle parking space unless the vehicle is actually using the charger. It passed 115 – 4. Both bills were sent to the Senate.
Clifford's Law, House Bill 351, dealing with visitation in nursing homes was voted out of the House Thursday. It requires NCDHHS to develop protocols for visitation in group homes of this type when emergency declarations suspend normal visitation rules. It passed 118 – 1.
Two other bills of interest were House Bill 229 – Extend Mayor's Term to 4 Yrs./Carolina Shores and House Bill 11 – Regulate Alcohol Consumables. House Bill 229 was a charter change at the request of Carolina Shores. It passed on a voice vote and goes to the Senate. House Bill 11 requires the ABC Commission to regulate consumable products containing alcohol, such as alcoholic ice cream one sees in grocery stores, for example.
As the weather warms up the next few weeks, we expect the activity in the House and Senate to heat up also.  After a few days off for Easter, we will be into a busy series of bills, as well as the state budget.