Legislative Update from Rep. Frank Iler – March 29, 2021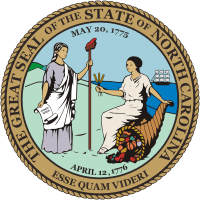 Last week at the North Carolina General Assembly saw the activity increase exponentially as most committees were meeting and we had many more floor votes in both chambers, the House and the Senate. Bill filing increased as deadlines for introduction of bills approached.
Early on Wednesday, we took up House Resolution 310 – House Board of Governors Elections, where we in the House elected six members to the UNC Board of Governors for the next 4-year term. They included our friend in Brunswick County, Reggie Holley, as well as two of my friends and former House members Leo Daughtry and John Fraley. It was an outstanding slate, it passed 99 – 19 and was adopted.
Several bills of interest passed the House and went to the Senate last week. On the coast there is an issue of abandoned vessels. House Bill 161 – Address Abandoned and Derelict Vessels Act, clarifies some of the responsibilities and authorities in dealing with these problems. I was a primary sponsor of this bill, along with other coastal members. It passed unanimously, 119 – 0, and went to the Senate.
Additional bills dealt with private property and law enforcement. House Bill 271 – Eminent Domain will put a Constitutional Amendment to a vote of the people to prevent private property from being taken, except for a public use. A public benefit will NOT be allowed, such as a property being given to a developer to increase the tax base of a municipality, for example. It passed 101 – 17.
House Bill 36 – Protect Those Who Serve and Protect increases the penalties and punishments for those who fire into an emergency vehicle and for those who point a laser at an officer or animal in the performance of their duties. I cosponsored this bill. House Bill – 237 – Prohibit Possession of a Skimming Device makes it illegal to possess a device that can steal the numbers and passwords during electronic transactions. These bills both passed 119 – 0 and went to the Senate.
On Thursday we received the Governor's recommended state budget. I had some questions for the State Budget Director, but he did a good job presenting the request. The Senate will now begin their budget process, and hand it off to the House probably by early May.
Two local bills of interest were introduced at the request of various citizens in the county. House Bill 386 – Sunny Point Railroad Restrictions makes it illegal to hunt on or across the railroad right-of-way of the rail line to Sunny Point in Brunswick County. It was requested by Sunny Point and I joined Representative Miller as a primary sponsor. It is scheduled to be heard in the House Transportation Committee this Tuesday.
House Bill 385 – Town of Sunset Beach/Deannexation proposes to de-annex a parcel on the edge of Sunset Beach at the request of developers who think the town is changing the rules or otherwise being discriminatory in the zoning process. I spoke to the town before filing the bill. Although controversial, the bill is assigned to the House Local Government Committee and does not have to be considered if the town and the property owners work out their differences. There was a deadline to file the local bill, but it can be expanded or NOT move forward at all, depending on the outcome locally.
This week, many more committee meetings are on the calendar. I am scheduled to chair the House Transportation Committee on Tuesday, and many more floor votes are anticipated.