Legislative Update from Rep. Iler March 23, 2021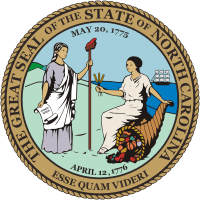 Last week at the North Carolina General Assembly was influenced once again by the weather, when tornados and large hail storms were predicted for late Thursday for the eastern and piedmont sections of the state.  We were still able to hold committee meetings and floor voting sessions in person and virtual, as well as file additional bills electronically.
A statewide bill that I have been working on was filed on Wednesday. House Joint Resolution 330 – Opposing Federal Authority Regarding Elections conveys the will of the N.C. House and Senate that the U.S. Constitution vests the power to manage, control and administer elections to the states. It also opposes any attempt by the federal government to usurp or to interfere with the sovereign right of the state to manage, control, and administer elections, and encourages Congress to oppose it also. As of this writing, the bill has 35 primary sponsors or co-sponsors, and more are expected before the sponsoring deadline on Monday.
I was able to co-sponsor several interesting and significant bills filed by my colleagues. Representative Pat McElraft of Carteret County filed House Bill 336 – Adopt Osprey/State Raptor and asked me to be one of her primary sponsors. She was a primary sponsor on our bill to make the Loggerhead Turtle the state saltwater reptile, which I had previously filed.
I co-sponsored two bills involving active-duty military personnel, as well as military bases, which were filed last week. House Bill 297 – DMV Active Duty Military Exemptions provides relief from penalties or late fees due to expired drivers' licenses while deployed on active duty. House Bill 323 – Military Readiness and Rural Resilience Act updates procedures for conservation buffers around military bases and in disaster-prone rural areas.
A very important bill, House Bill 91 – Reduce Reg. to Help Children with Autism, will reduce regulations to help these vulnerable children. It passed 119 – 0 and was sent to the Senate. Another bill was filed, which will probably be supported by half our citizens and opposed by half. House Bill 307 – NC Time Zone/Observe DST All Year maintains Daylight Savings Time all year instead of just March to October. If passed, it would take effect only if Congress authorizes it.
House and Senate members have been meeting in early morning budget sessions for several weeks, in my case the Joint Transportation Appropriations Committee. This week we should finish up these joint informational sessions and get our budget schedule from our Appropriations chairs. Since the Senate does the budget first this session, the Senate will work on their budget proposal the next few weeks, while we in the House meet in committees to get our bills passed and sent over to them.