Legislative Update from Rep. Iler March 8, 2021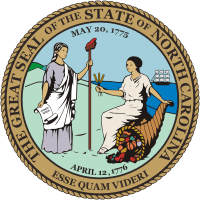 Last week in the North Carolina General Assembly, the action was mostly about re-opening schools and Covid relief funds.  Other bills were being filed, moving through committees and onto the floor of the House or Senate for votes.
House Bill 196 – 2021 COVID-19 Response & Relief allocates funds from the federal CARES Act to many key areas of need in our state. It was back on the House floor for a concurrence vote. It passed by a vote of 117 – 0 and was sent to the Governor for his signature. It appropriates funds for rental assistance, small business grants, summer school programs, vaccine distribution, rural broadband, testing, and many more needs.
Several education-related bills are awaiting further action and one is moving. House Bill128 – Increase Access to Sporting Venues in Schools raises the attendance limits on such events to 50% of the approved capacity on their certificate of occupancy. It passed the House 77 – 42 and is in the Senate for their consideration.
House Bill 82 – Summer Learning Choice for NC Families, which would require school systems to offer an optional six-week summer school for families whose children need to catch up, had already passed the House 120-0. It has been in the Senate Rules committee since February 24th, and we are hopeful it will move this week.
The much-discussed school re-opening bill, Senate Bill 37 – In-Person Learning Choice for Families, was vetoed by the Governor. The Senate attempted to override the veto last week, was one vote short of getting the three-fifths vote required, but is expected to try again this week.
A local bill was filed for Carolina Shores, at their request. House Bill 229 – Extend Mayor's Term to 4 Years/Carolina Shores was filed by myself and Rep. Miller and should move quickly through committees and the House.
Another bill of interest to our small businesses is House Bill 73 – Temporarily Waive ABC Permit Renewal Fees. It pushes back the renewal fees due to the businesses being shut down by executive order for most of a year.
Last but not least, House Bill 100 – Highway Clean-up Act of 2021 was filed by Rep. Miller as a primary sponsor and co-sponsored by me and many others. This bill increases the fines for littering our highways, encourages the existing clean-up programs, and allocates funds for a new clean-up program by county sheriff's departments. We hope to hope to move it through the Transportation Committee as soon as possible.
This week we will see longer committee meetings and more floor voting sessions. The activity should heat up, just as Spring approaches to warm North Carolina.