Legislative Update from Rep. Iler February 24, 2021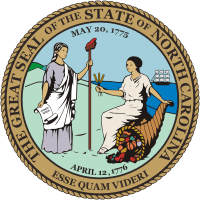 Last week at the North Carolina General Assembly our activity was eclipsed by the tragedy back in Brunswick County.  As we know, a very strong tornado ripped through Ocean Ridge Plantation and across Highway 17, continuing its damage and destruction north of Shallotte. 
No sooner had I arrived in Raleigh Monday night for a 9:00 a.m. Tuesday meeting that I found out that meeting was cancelled. I awoke Tuesday morning with my phone pinging with the news of the tragic Ocean Ridge surprise tornado, and the news of 3 deaths and over 50 houses destroyed or damaged. I immediately packed for a return home. On my way out of town, I spoke to Representative Charlie Miller, our Chief Deputy Sheriff. He was on the scene and assured me that first responders were on top of the situation, and there was nothing I could do. Since I had other meetings Tuesday and Wednesday, including House votes, I turned back into Raleigh.
After interesting Education and Commerce committees on Tuesday, we were warned Wednesday morning that the Raleigh area would experience freezing rain and icing that night. Once again, I packed up to leave for home. We were able to leave later Wednesday. On Thursday morning I was able to visit the effected neighborhoods in Ocean Ridge and see the damage for myself. The number of first responders, volunteers, and restoration professionals on site was remarkable.
We had Senate Bill 37 – In-Person Learning Choice for Families back on the House and Senate calendars Wednesday for votes to adopt the conference report, a compromise between the two chambers. After little debate, we voted 77 – 42 for it, and the Senate approved by 31 – 16. It went to the Governor for his signature on Wednesday. He could veto it, but our votes indicate that we could override it, if necessary.
Two bills of special interest were introduced:
House bill 82 – Summer Learning Choice for NC Families provides for school districts to hold a six-week summer school term, optional for families, to enable students who are deficient in reading and other core subjects to catch up. It is in the Education K-12 committee.
House Bill 100 – Highway Cleanup Act of 2021 increases the penalties for littering on NC highways and sets up other programs to decrease littering. It has been referred to the Transportation Committee.
We expect to take action on these bills this week and look for many more bills to be filed. The weeks will get longer in Raleigh as committees and floor votes pick up. We received the consensus revenue forecast last week, so our budget process is also beginning in earnest this week.