Legislative Update from Rep. Iler February 15, 2021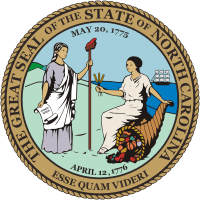 Last week at the North Carolina General Assembly began and ended with gray skies in Raleigh, but the temperature and activity warmed up inside the House of Representatives and Senate.  We filed several new bills, many of them local, and we got to debate and vote on an important education bill which should help our students get back to school and parents to return to normal lives.
Senate Bill 37 – In-Person Learning Choice for Families gives our school systems options for in-person learning. More importantly, it gives students and parents options to return to classrooms or decide to continue virtual learning. How does it do that? Following is an outline of how it might work:
The N.C. Dept. of Health and Human Services (NCHHS) has provided guidelines in the form of what is called the Toolkit to reopen safely. Further, it has provided three plans: Plan A, Minimal Social Distancing when all students are in attendance; Plan B, Moderate Social Distancing is used to reduce density of attendance in facilities; and Plan C, when school buildings are closed to students. Currently, of the 115 school systems in the state there are reported to be 20 of them that are choosing to stay on Plan C (all virtual), rather than move to A or B. Some of them are in districts where families can least afford other options. Senate Bill 37 will require that all school systems offer the option of in-person learning to students and parents.
Senate Bill 37 requires all school systems to offer Plan A or Plan B, using guidelines in the Toolkit. The ultimate option to return to the classroom is in the hands of the students and parents. School districts are being given $1.6 billion in federal CARES Act money in another bill we just passed to be used in this effort. I am told that $12 million is for Brunswick County.
This bill passed the house with a bipartisan vote of 74 – 44, with 5 Democrats joining all Republicans in voting for it. Since it was amended by the House, it had to go back to the Senate for concurrence. Apparently, they did not concur, so it will go to a conference committee and then come back for a final vote.
Much of last week was taken up by meetings with various groups and individuals, both in person back home or virtually from home or from Raleigh. Much information is coming in to us during this time on priorities of our citizens in education, transportation, healthcare, and coastal issues, as well as subjects ranging from mental health and drug abuse to commerce and small business survival.
I expect this week will see many more bills filed, possibly some which I am considering. Our Appropriations Committee may get the consensus revenue forecast this week, so work on our biennial (two-year) budget can begin to accelerate.