Legislative Update from Rep. Iler February 8, 2021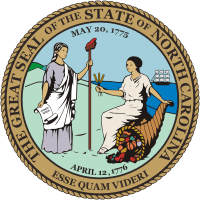 Last week at the North Carolina General Assembly saw the first regular week of committee meetings and floor votes in both the House and Senate.  It was also a good opportunity to cosponsor some of the newly filed bills.
We had the latest COVID related bill on the House floor last week. The Senate had already passed Senate Bill 36 – 2020 COVID Relief Bill Modifications. This bill helps the delivery of the $335 to families with children in school, many of whose payments were delayed by a program glitch. It also makes sure funds specified for rural broadband are properly allocated for that purpose, and specifies $95 million for vaccine distribution, $1.6 billion for reopening schools, and $547 million for utility and rent assistance (the Hope program). SB 36 passed 117 – 0 in the House and 45 – 0 in the Senate and went to the Governor. This is the allocation of federal dollars from the CARES Act.
We also passed House Bill 4 – Extend ABC Permit Renewal Fee Deferral. It's a small business bill that helps those restaurants and bars who had problems with ABC permit deadlines during the 2020 shutdowns, by extending those grace periods and refunds. It passed the House 116 – 1 and went to the Senate.
Co-sponsoring bills is a tricky business at this time in the session. The deadlines for cosponsoring are tight, about 24 hours, and we always miss a few. However, I was able to cosponsor a bill to prohibit abortion when a heartbeat is detected, which should be sooner than the arbitrary 20 weeks. Other bills co-sponsored include ones to: clarify that only citizens and legal residents may be notary publics; broaden the definition of domestic violence; increase the legal age to marry to 18; broaden the opportunity scholarship requirements; and increase the punishment for shooting into an emergency vehicle or for pointing a laser at a law enforcement officer or emergency personnel. You can see the bills I have cosponsored at www.ncleg.gov. Just click on House Members and my name.
While the schedule of committee meetings and floor votes will increase dramatically in the coming weeks, much preparation work is already being done among our members and by our central staff in bill drafting and research departments. Our legislative assistants are also fielding an increase in calls, emails, and letters from our constituents in the districts. Whenever I am not in Raleigh, I continue to meet with various groups and individuals in our district to hear their concerns and requests. Those who come to Raleigh to meet with us are welcome but encouraged to make an appointment as Tuesday's and Wednesday's are extremely busy with committee meetings and limited calendar flexibility.