Legislative Update from Rep. Iler September 8, 2020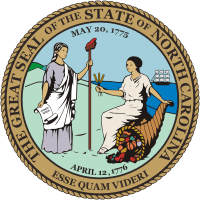 Last week at the North Carolina General Assembly was a short whirlwind, as we rode into Raleigh on Wednesday morning, passed a major COVID related spending bill, and rode out of town on Thursday afternoon.  To be fair to our appropriations chairs, they had been working on this bill for weeks on a bipartisan and bicameral basis, bicameral meaning negotiating between the House and Senate.
The funds appropriated in House Bill 1105 – Coronavirus Relief Act 3.0 were a result of funds from the federal C.A.R.E.S. Act as well as funds from the Savings Reserve or Rainy Day Fund. The Rainy Day funds were used mainly for the effects of Hurricane Isaias in our area and the earthquake in the west. Some highlights from the bill are below:
$335 to families with children to help offset costs of school closures
$200/month increase in unemployment benefits
$35 million for child care centers
$8 million to help working families offset child care costs
$20 million for community-based organizations to provide virtual learning
$75 million for Personal Protective Equipment
$10 million for internet connectivity for students
$30 million for the GREAT program to improve rural broadband
$6.5 million to eliminate the waitlist for children for children with disabilities to access educational opportunities
$34 million for testing and tracing
A hold harmless provision for school districts that see declining enrollment
$20 million for COVID treatment for the uninsured
$45 million for a small business grant program
$44.5 million for hurricane recovery from 4 major storms
$5 million to promote safe access to early voting
$115 million total increase to education
$17 million in grants for exceptional children's services
$50 million for Lost Wages Assistance Program
$38 million for behavioral health
Expands eligibility for Opportunity Scholarships
Bipartisan priorities like the PPE+NC program
While this does not cover all the appropriations, it does represent the $1.1 billion in this third COVID bill, and the $3.6 total of the three COVID bills passed so far. These funds had to be spent by December 31st or returned, so we had to act now. HB1105 passed the House 104 – 10. Having passed the Senate 44 – 5, it was presented to the Governor on Thursday. It is expected that he will sign it.
We passed two other bills Thursday dealing with a major economic project in eastern NC and some last-minute appointments to a few state boards. At the end of the session we adjourned Sine Die. This means "without a date certain" and usually would mean the end of the 2019-2020 session, however, it is a common opinion that we may have to return in special session if the U.S. Congress takes action soon on more COVID legislation.