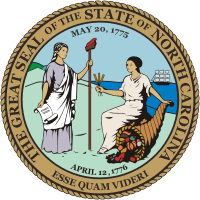 Last week at the North Carolina General Assembly was our fourth week of the 2019 long session.  Discussions about the upcoming biennial budget for 2019 – 2021 took up a lot of our time.  We were also working on bills to be introduced and meeting with groups of advocates as well as with visitors from back home.
The most interesting piece of the budget discussions was the Consensus Revenue Forecast and State Budget Outlook.  We got a full presentation of the numbers from our Fiscal Research Division and Dr. Barry Boardman during a joint meeting of the House and Senate Appropriations Committees on Wednesday.  It is called a "Consensus" forecast because our Fiscal Research Division in the legislature has to meet with the Office of State Budget and Management (OSBM), which works for the Governor.  They have to agree on the forecasted revenue figures before it is made public in our appropriations and finance committees.
The revenue forecast for this the balance of this year, as well as the next two years is very good news.  While our tax rates have been reduced, the growth in the economy has increased the revenue dollars each year.  This fiscal year, July 1, 2018 – June 30, 2019 is projected to be 2.2% over last year, 2019 – 2020 will be 3.0% over this year, and 2020 – 2021 will be 4.0% over the prior year.  This growth is in line with the surplus figures almost every year since 2011.  We have seen actual collections about 2 % higher than the general fund budget revenue 6 of the last 7 fiscal years since then.  In other words, the projected growth has been very accurate, but the collections have been better than projected.
On the spending side of the budget, it appears that the dollars available will be in line with population growth plus inflation, so that programs can be fully funded. Based on the current budget, 58% of the approximately $24 billion will go to Education and 22% will go to Health and Human Services (HHS), which includes Medicaid.  This is 80% of the General Fund dollars, and leaves 20% for Justice and Public Safety, Agriculture, Natural and Economic Resources, Capital and Information Technology, and all other government departments, except Transportation.  The Dept. of Transportation has a separate budget, funded by gas taxes and fees, which is approximately $4 billion, split between construction and maintenance of the state system.
On Wednesday we also had many local leaders from Eastern North Carolina visiting with us and attending a press conference on the infrastructure needs after Hurricane Florence.  Mayor Pro Tem Steve Barger of Boiling Spring Lakes spoke to the press about the devastation in BSL, and I was able to comment on that, as well as Southport and our area.  Mayors and other leaders were there from Wilmington, Kinston, and many eastern and southeastern towns and counties.
Later the League of Municipalities hosted a dinner for local leaders and legislators. There I was able to see our officials from Oak Island, Southport, Holden Beach, and many others from our district and across the state.
This week will begin with the Governor making his State of the State address Monday night to a joint session of the House and Senate.  We will be filing many of the bills we have been working on, and hearing many of them in our committees.  I will be chairing the House Transportation Committee where we will hear 4 bills.  We will also have budget meetings each morning.