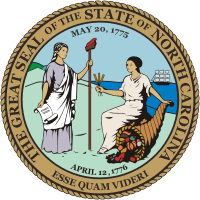 Last week at the North Carolina General Assembly could be described as "short and sweet".  It was short due to the large amount of work done in advance by the bill drafters and the legislative leaders.  It could be called "sweet" due to the preliminary agreement by those leaders and the Governor that something had to be done quickly for our citizens struggling with the effects of Hurricane Florence.
As you undoubtedly know, our schools had tremendous water damage and interruption of weeks with no classes.  Many homes and whole neighborhoods that had never flooded before were horribly impacted with record flood levels.  Many of our towns and communities lost roads, dams, sewer and storm water systems, and utilities.  Even the voting locations were damaged that had been planned for Election Day and early voting.
The House and Senate convened last Tuesday, October 2nd.  Our committees quickly reviewed the legislation that was being proposed, and voted out two bills, one in the House and one in the Senate.  The afternoon floor sessions also went well, due to the spirit of urgency and cooperation.
House Bill 4 – Hurricane Florence Emergency Response Act established a new fund to deal with some of the impacts.  It was evident that this was a first step, or "down payment" on what will be needed once the full impact costs are known.  It allocates $56.5 million from the Savings Reserve to the new Hurricane Florence Disaster Recovery Fund. It provides $6.5 million of it to pay school lunch employees and $50 million to match federal funds and other costs in the counties that are designated under a major disaster declaration by the President of the U.S.
HB 4 also designates that the legislature will review these needs for further appropriations in 2018 and 2019.  Further, local Boards of Election must extend registration to vote until October 15th, and may change voting locations due to damaged facilities.  The bill also addresses mosquito control, waiver of many DMV fees, and waiver of homeowners' recovery fees by building inspectors.
I was one of the primary sponsors of HB 4, and it passed the House 109–0 and the Senate 46-0.
We also passed Senate Bill 2 – School Calendar & Pay/Hurricane Florence gave flexibility to local school systems to excuse up to 20 days of missed school days, or to make up school days missed, or any combination of these two options.  It also provides that teachers and employees will receive their regular pay, as if school had been in session.  It also allocates the $6.5 million provided in HB 4 for lunchroom workers, who are normally paid from federal lunch programs only when meals are served. The final provision in SB 2 allows student teachers to qualify, even if they missed days of practice teaching due to Hurricane Florence.
Senator Rabon was one of the primary sponsors of SB 2, and it passed the Senate 45–0 and the House 109–0.
We will reconvene on Monday, October 15, and we expect to consider much more comprehensive assessments of damages due to Florence.  We have $2 billion in the Savings Reserve Fund, or "Rainy Day Fund", and I anticipate a large portion of it will be required to recover from the major damages.