Legislative Update from Rep. Frank Iler – June 3, 2019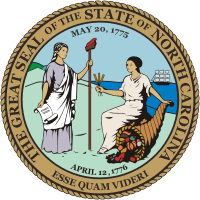 The past two weeks have produced less news than usual from the legislature.  However, that all changed last Wednesday, Thursday and Friday. The House Speaker made a surprise announcement on Wednesday.  Also, the Senate has been working very hard on the state budget which the House sent them early in May, and they passed it with votes on Thursday and Friday.
Senate Bill 359 – Born Alive Abortion Survivors Protection Act was vetoed by the Governor on April 18th.  The Senate voted to override the veto on April 30th by a vote of 30 – 20.  It has been on the House calendar for a possible override vote almost every session in May.  It requires a three-fifths vote to override, which would be 72 votes with all members present and voting.  We haven't felt that we had the required number, so the vote has not been called by the Speaker.  However, the Speaker announced last Wednesday that the vote will definitely be taken this Wednesday, June 5th. 
The short bill simply says that a baby born alive is entitled to the same treatment to save its life as any other living human being.  It is hard to understand how anyone could vote against that, but this is where we are today.  It is totally political in some people's minds.  We only hope the votes will be there Wednesday.  I was a cosponsor of the identical companion bill, House Bill 602.
The Senate has been working hard on the state budget since we in the House voted it out May 3rd and they received it on May 6th.  They had lengthy committee meetings and finalized their budget in Senate floor votes on Thursday and Friday.  The final vote on Friday was 30-16. It will now come back to the House this week.  Since there are differences in our budget and theirs, we will vote to "not concur" and then go into conference until we agree on the entire budget.  We plan to be done before the fiscal year end date of June 30th.
Several groups and individuals continued to visit and discuss their priorities with us in Raleigh. I was glad to meet with a group of homebuilders two weeks ago, and meet with our Sheriff Ingram last week.  The Sheriff is also looking forward to beginning a term starting in July as President of the North Carolina Sheriffs Association.
It was also good to have a page from back home last week.  Aubrey Sherrod of South Brunswick High School was a House page and got to see a few floor votes on Tuesday and Wednesday.  The pages also get to tour the museums and Capitol Building to see the history and the government in their state.  We had a large group, since school is ending for the year, so maybe they were able to make some new friends from across the state.