Legislative Update from Rep. Frank Iler – May 20, 2019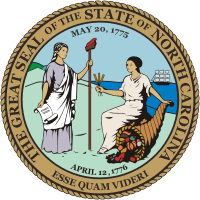 Last week in the North Carolina General Assembly the House was on a reduced schedule, as the Senate worked on the budget.  Some of our committees were still meeting, we began considering more Senate bills that had passed in that chamber and crossed over to ours, we passed a very important transportation bill, and had visitors from back home. 
 
The House Finance Committee and the Committee on Rules, Calendar, and Operations of the House (Rules Committee) met Wednesday with full agendas of bills that would be on the House floor later in the day.  They were non-controversial and several were local bills that had tax implications not affecting our county.
 
However, an important state-wide transportation bill, Senate Bill 605 – Highway Storm Recovery Act had already passed the Senate 48-0, so we took it up in two committees Wednesday and also passed it on the House floor.  What the bill does is authorize the State Controller to transfer funds from the unreserved fund balance in the General Fund (the Rainy Day Fund) to a new fund in the Dept. of Transportation called the Disaster Relief Cash Flow Loan Fund.  The funds would be a loan in the amount of $90 million to allow NCDOT to continue the transportation construction and maintenance scheduled across the state uninterrupted by the large amounts spent on emergency projects after Hurricanes Florence and Michael.  The loan would be paid back by the funds reimbursed by FEMA or by June 30, 2021, whichever comes first.  It is expected that as much as $300 million may be finally reimbursed from FEMA back to NCDOT.  This is just to ease the cash flow and not stop or delay existing planned projects.  NCDOT is the only department up until now to not receive any funds from the Rainy Day Fund.  After brief debate on the House floor, it passed 99 – 1.  The Governor signed the bill into law Thursday, the next day.  Our Senator, Bill Rabon, was the main primary sponsor of this bill.
 
Wednesday was our busiest day, and we had several groups from across the state and from our area visiting.  Optometrists had their legislative day and white coats were everywhere.  I met with two of them to discuss current issues and those that might need to be in legislation in the future.
 
The North Carolina Republican Women's Federation also had their legislative day Wednesday.  I met with a large group from across the state in the morning and a small group from Brunswick County in the afternoon. 
 
It is expected that we will be taking up more Senate bills this week and next, and should again have a very full calendar.