Legislative Update from Rep. Frank Iler – May 13, 2019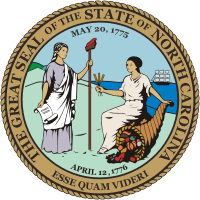 Last week at the North Carolina General Assembly was shorter than usual for the N.C. House of Representatives. While voting on more bills than usual each day, we were able to get back to our districts for meetings with our constituents.
We started the week with an unusual Monday voting session starting at 2:00 p.m.  Before driving up, I was able to attend the groundbreaking for the Wilmington Airport (ILM) terminal expansion.  The airport is a regional asset for all the surrounding counties, particularly for business travel and tourism. The project is supported by a combination of federal and state funds, having been included in the NC transportation budget for our commercial airports.
Monday's session included almost 30 bills, the most controversial being House Bill 474 – Death by Distribution and House Bill 87 – License Plate Reader Systems in State Rights-of-Way.  HB 474 creates a new crime of death by distribution if someone sells or gives controlled substances to another which results in their death.  After considerable debate it passed 83 – 34 on a bipartisan vote with almost all Republicans and half of Democrats voting aye.
House Bill 87 allows cameras that photograph license plates to be placed in state rights-of-way by law enforcement agencies.  After a long debate it was referred back to the House Rules Committee for further consideration.
Tuesday's session was also longer than usual with almost 30 bills again.  There was long debate on House Bill 144 – Hands Free NC, which makes it illegal to engage in distracted driving using a mobile phone or other handheld electronic device.  After much debate from both ends of the political spectrum, it passed 92 – 23 on a bipartisan vote.
There were many study bills passed last week, including the firefighters' separation pay issue, confinement of the mentally ill, and the guardianship laws.  We also had some feel-good bills such as the official state battleship (USS North Carolina) and the official state cookie (the Moravian Cookie).  They join the official state raptor (the Osprey), official state marine mammal (the Bottlenose Dolphin), and the official state saltwater reptile (the Loggerhead Sea Turtle), all passed earlier.  The Senate must also vote on them.
While we were able to complete a week's business in two days, it was good to get back to the district and meet with individuals and groups of our citizens, on seven different occasions over three days.  Some of the official and unofficial meetings concerned transportation issues, such as the Carolina Bays Parkway connecting to South Carolina on the west side of the county, and the Cape Fear Crossing, which would cross the Cape Fear River and connect to highways in our county on the east side.  There was also a groundbreaking at Brunswick Plantation for the new POA building to replace the one that burned, and a luncheon where the Republican Women presented two scholarships to High School seniors.  Getting around the county and meeting different people is one of the best parts of the job.
This week we anticipate a later start to the week, and consideration of bills that were not subject to the crossover deadline last week.  We also have more groups of citizens having their "Legislative Days" in Raleigh this week.