Legislative Update from Rep. Frank Iler – May 6, 2019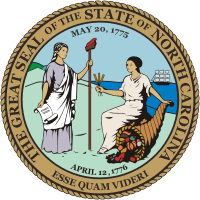 Last week in the North Carolina General Assembly we were able to vote on over 100 bills in the House, hold an all-day committee meeting on the state budget, and vote the budget out of the House earlier in the year than anyone can remember.
The week started early Monday and lasted late each night last week. The budget deadline that we had set for ourselves as well as the deadline for bills crossing over to the Senate kept us moving at a fast pace all week, even an unusual Friday session.  Over 100 bills moved through committees and onto the House floor for votes in four days of sessions.  Wednesday was reserved for the all-day House Appropriations Committee meeting on the budget.
Some of the bills of particular interest are House Bill 724 – Truth in Caller ID Act, House Bill 99 – Transfer ALE, and House Bill 633 – Strengthen Criminal Gang Laws. HB 724 makes it illegal to clone someone's phone number to make a solicitation or sales phone call and make the recipient think it is their home number or a friend calling.  HB 99 transfers Alcohol Law Enforcement from the SBI into a separate division of the Dept. of Public Safety.  HB 633 makes the penalties tougher for engaging in gang activity as well as planning or abetting gang activity.
One other bill of local and coastal interest is House Bill 169 – Loggerhead Turtle/State Saltwater Reptile, which I filed back in February.  It passed 114 – 0 and is now in the Senate.  The loggerhead sea turtle is by far the turtle that lays the most eggs in nests each year along our coast.
Of course, the biggest bill we took up is the budget bill, House Bill 966 – 2019 Appropriations Act.  The general fund budget appropriates $23.9 billion in fiscal 2019-2020 and $24.9 billion in fiscal 2020-2021.  This is a growth of 3% per year over the current budget, which is within the growth in inflation and population.  Of these amounts, 58% goes to education, including public schools, community colleges, and universities. Health and Human Services consumes 22% and all other departments get the remaining 20%.  The general fund is supported by sales tax and income tax.  There is no tax increase, and the franchise tax on small businesses is actually reduced.  There is a 4.6% raise for teachers with an emphasis on veteran teachers.  There is a raise for all state employees. In particular, correctional officers and trial court administrators are increased 5%. 
The transportation budget is separate from the general fund, and is supported by the motor fuels tax at the pump, as well as DMV fees and the Highway Use Tax when you buy a car.  The transportation budget is approximately $3.9 billion in 2019-2020 and $4.07 billion in 2020-2021 with about 40% in new construction projects and 60% in maintenance of existing roads, bridges, ports, ferries, rail and other forms of transportation. This is a growth of about 4% per year.  North Carolina maintains more state roads than any other state other than Texas, at about 80,000 miles.  As part of the transportation budget, the amount of funds that towns are given to maintain their city streets, known as Powell Bill funds, is increased by 10% the first year of the budget and 20% the second.  A town now receiving $100,000 will get $110,000 next year and $120,000 in 2020-2021.  They had not had an increase in five years. 
The budget bill was presented in the House Appropriations Committee on Wednesday, where over 75 amendments were considered.  After a favorable vote there it went to the full House session on Thursday, where it was well debated, more amendments were considered and it received a vote of 61 – 55. The second floor vote on Friday was 61 – 51.  Some of our members on both sides of the vote were absent.  The budget now goes to the Senate, where they will go through a similar process, vote it out, and send it to the Governor.  We hope to have it completed before the beginning of the fiscal year on July 1st.
This week will start early again, and will be a rush to beat the deadline Thursday for bills to cross over to the Senate.