Legislative Update from Rep. Frank Iler – April 8, 2019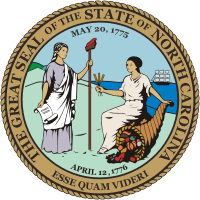 Last week in the North Carolina General Assembly we exceeded 1200 bills filed so far, the House passed landmark legislation in education and law enforcement, and the House was digging deeply into the state budget.
As of Thursday, the House members had filed 590 bills and the Senate had leaped up to 672, a total of 1262.  This may not be a record, but it had seemed as if there would be fewer bills than usual.  So, this was a surprise, possibly spurred on by several bill filing deadlines coming up.
In the House voting session Wednesday, we had a group of education bills, two of which are of particular note.  House bill 315 – Instructional Material Selection, gives the local school districts more choice of which books and other instructional materials to use.  It gives parents additional input and awareness in the selection process.  It passed the House 63 – 51 on a party line vote with all Republicans voting for it.  It now goes to the Senate.
House Bill 377 – Reduce Testing, is a bill that makes the biggest effort that I have seen to reduce the testing in our schools at every level.  Certain assessments that were taking elementary students 37 hours a semester, other end-of-grade tests, and graduation projects would be reduced or eliminated if this becomes law.  It passed the House 110 – 2 on a bipartisan vote and goes to the Senate.
A controversial bill requiring Sheriffs to cooperate with Immigration and Customs Enforcement (ICE) was debated and voted out of the House on Wednesday.  House Bill 370 – Require Sheriff Cooperation with ICE, requires law enforcement agencies to cooperate with ICE when they have arrested someone for a criminal offense who is not a citizen of the United States.  If ICE puts a detainer order on the prisoner, the local agency must hold the prisoner in compliance with the detainer.  Most Sheriffs have been doing this voluntarily, but a half dozen in primarily urban areas are not, and have earned the nickname "Sanctuary Sheriffs."  Former Sheriff and House Member Carson Smith of Pender County introduced an amendment to protect sheriffs from unreasonable intrusion of federal agents into their jails.  It passed and the bill passed by a vote of 63 – 51 along party lines again.  It now goes to the Senate.
One other bill that got some debate was House Bill 184 – Study State Health Plan Design.  It requires a study of how to make the health plan for state employees more efficient and less costly.  After a spirited debate it passed on a bipartisan vote of 75 – 36 and now goes to the Senate. 
The House Appropriations Committee was meeting daily in their area committees last week, putting together the budget in areas such as Education, Health and Human Services, Transportation, etc.  I was meeting with the Appropriations Committee on Transportation.  We are making good progress, and should be able to report back to the chairs of the full Appropriations Committee this week.  We have high hopes that we will have a budget on which the House can vote by early May.