Legislative Update from Rep. Frank Iler – April 15, 2019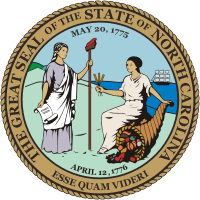 Last week in the North Carolina General Assembly we had filed almost 1400 bills in the House and Senate, we had some controversial bills in committees on abortion and transportation safety, and we were working many hours early and late on the various areas of the House version of the state budget.
By Thursday the House had filed 708 bills so far this session.  This, combined with almost 700 in the Senate, means that about 1400 bills have been filed since January 30th, when the session began.  We know that not all of these bills will be considered in committees, that some of those that are will not pass out of committees to the floor of the House or Senate, and a small number of them will make it through the House and Senate and be signed into law by the Governor.
We had some controversial bills in committees last week.  Among others, there was a bill in the House Health Committee, House Bill 602 – Born-Alive Abortion Survivors Protection Act, that makes clear it is felony murder to intentionally end the life of a child that survives abortion and is born alive.  After a strong debate it passed the committee 20 – 9.  It now moves to the Committee on Rules, Calendar, and Operations of the House before moving to the house floor for a vote.  I am a co-sponsor of this bill.  This is one of several bills on protection of infant life filed by Rep. Pat McElraft of Carteret County.
The Insurance Committee, of which I am a member, had a bill on association health insurance, House Bill 464 – Small Business Health Care Act.  It allows independent contractors, such as real estate agents, to form a group for health coverage.  It passed the committee on a voice vote.
Early in the week, on Tuesday, our House Transportation Committee had several interesting bills.  One was House Bill 267 – Require Safety Helmets/Under 21, which allows motorcycle riders over 21 to choose to wear a helmet or not.  This is a controversial subject each session, and has not passed so far.  The vote was 10 – 10 with several members absent, so it did not pass, and remains in the Transportation Committee.
Each day last week we were meeting as Chairs of the Appropriations Committee on Transportation to put together our portion of the state budget.  We had a deadline of April 11th, Thursday, to report back to the full Appropriations Chairs.  On Wednesday, we presented the preliminary numbers, and Thursday the final proposed numbers to them.   They will now process what we have proposed and come back to us, so that we can finalize the budget by the end of April and vote it out of the House in early May.  Although these meetings have lasted later in the day than usual, it will be worth it to have a budget as early as possible on the Governor's desk, and find out if he will agree and sign it.
This week we expect to continue the budget process and continue to have lots of our bills in committees.  Monday and Tuesday we will be very busy on both of these, as well as voting on the House and Senate floors.  Wednesday we will attempt to finish the week's business and began an Easter Break.