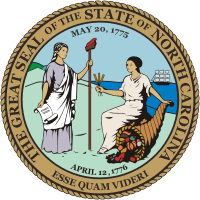 Last week in the North Carolina General Assembly we had dozens of bills being heard in committees, we appointed 12 members to the UNC Board of Governors, and we continued to hear from the departments on their plans and needs for the state budget.
Two of my major committees, Transportation and Education K-12 heard more bills than any other week so far.  After bills are filed, they are sent to a committee in different areas, which we call "policy" committees.  In Education K-12 we heard six bills on Tuesday. Some of them dealt with the grading system for schools, the method by which schools are ranked by their performance and growth.  Equal weight should be given to growth and performance, 50% growth compared to the current 20%.  These bills will enable that.
One bill dealt with corporal punishment in schools.  All 115 school districts in the state have banned corporal punishment, or paddling, in their schools.  This just brings state statutes in line with actual practice in our schools.  These bills were voted out of committee and will proceed to the House floor for a vote.
Another committee I always have on Tuesday is Transportation.  We had four bills to consider last week.  House Bill 257 makes it legal to wear a mask to protect the face from the cold when riding a motorcycle.  A previous law to ban masks in public had left out this exception and riders have been liable to citation by law enforcement.  House Bill 289 authorizes a special license plate saying "POW/MIA Bring Them Home".  House Bill 307 makes it a traffic infraction to pass farm equipment on the roads when they are signaling a left turn even if they swing to the right to enable the turn.  These bills and one concerning litter passed committee and will also proceed to the House floor for votes.  Some of them must pass other committees prior to floor votes.
The House and Senate were able to appoint members of the UNC Board of Governors.  In House Resolution 364 we appointed six members to the board and the Senate is doing the same.  After a spirited debate it passed 63 – 52 on a mostly party line vote. 
Our budget committees are continuing to meet at 8:30 each morning on Tuesday, Wednesday, and Thursday.  In the Appropriations Committee on Transportation, we are meeting jointly with the Senate members.  We are now hearing from the non-highway divisions of the Dept. of Transportation, such as railroad, aviation, bicycle /pedestrian, ferries, and ports.  In April we will break away to begin putting the Transportation budget together.  The other House committees in different areas of state government will do the same.  As mentioned before, we hope to vote the entire budget out of the House by early May.  It will then go to the Senate and the Governor for their approval.