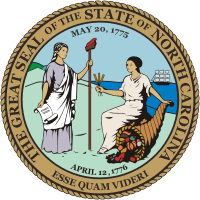 The beginning of the 2018 short session of the North Carolina General Assembly was last week.  We also rolled out legislation on school safety and water safety.  Budget discussions were also being held at the highest levels.
Wednesday we had 15,000 to 20,000 visitors from among our teachers across the state.  We had a good discussion with a group of four Teachers of the Year from the last five years.  We covered many of the topics currently in the education budget and in the news.
The first floor session of the 2018 short session was at noon Wednesday.  It involved the formality of the opening pledge of allegiance with a color guard from the Civil Air Patrol, and the singing of the National Anthem by the reigning Miss North Carolina, Victoria Huggins.  We were given the calendar for filing bills, which will range from May 30 to June 7, depending on the types of bills they are.
Thursday we had many bills filed on school safety.  House Bills 937 through 941 were filed, addressing subjects recommended by the House Select committee on School Safety.  They include School Resource Officer (SRO) training and additional funding, School risk management plans and building vulnerability assessments, and reporting on SROs to the N.C. Center for Safer Schools.  This is only the beginning of the school safety effort, but I believe it is a good start. 
One other bill on school safety had been filed and read in on Wednesday, and we had our first vote on it Thursday.  House Bill 933 – Reciprocity/School Psychologist Licensure will make it easier to license psychologists from other states if they have the national certification.  This should help with the backlog in hiring psychologists across the state. It passed the House by a unanimous vote of 113 – 0.  Many local bills were also filed.
House Bill 972 – Water Safety Act was filed Thursday and should be read in this week.  It martials the resources of the university scientific community as well as the government bureaucracies of the Dept. of Environmental Quality (DEQ) and Dept. of Health and Human Services (DHHS). It brings them to bear on identifying known and unknown contaminants in our water sources and eliminating them.
The senior chairs of the appropriations committees in the House and Senate were also meeting to finalize the adjustments to the 2018 – 2019 budget.  We expect to have a full schedule the next few weeks on all these issues.