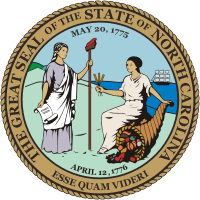 A highlight of last week at the North Carolina General Assembly was a meeting of a work group of the House Select Committee on School Safety.  The School Physical Safety Work Group met Tuesday to work on immediate solutions to make our schools as safe as possible.  The other work group is working on long term solutions such as psychologists and counselors.
We heard from the Executive Director of the N.C. Christian School Association, the former Chairman of the Governor's Task Force on Safer Schools, and a director of the N.C. Center for Safer Schools of the Dept. of Public Instruction.  We also heard presentations by two sheriffs, Sam Page of Rockingham County and Asa Buck of Carteret County. 
One of the more interesting suggestions we heard in addition to the support of School Resource Officers is the appointment of a School Resource Detective in Carteret County.  Such a detective would be responsible for collecting, sharing, and coordinating information or "intel" on the tips that come in and may be important to preventing an incident.  It was determined that this was a failing in the Pageland, Florida school, that information was not shared or acted upon to head off that tragic incident.  I have been told that Brunswick County has such a detective scheduled to start this week.
One of the speakers asked that we consider more support in our legislation to allow more protection on church school property, as well as support of other non-public schools.  All the speakers had positive suggestions on making our schools safer and more difficult for evil doers to get into.
I was personally very grateful that our Brunswick County Teacher of the Year, Ms. Carolynn Phillips, decided to travel to Raleigh for this work group meeting.  She planned to bring back what she observed to the Teacher Advisory Committee (TAC), which is made up of Teachers of the Year from each of the nineteen schools in the Brunswick County School district.  It was a pleasure to introduce her during the work group meeting and to show her around the legislative buildings.
Friday, during a visit to Calabash, I was able to meet with another fire department to discuss their issues, including the funding that has resulted from the county fire fees that were enabled by the passage of House Bill 445.  The Calabash Fire Department has updated their equipment with most of the funds.  They are not a municipal department, but they serve the Towns of Calabash, Carolina Shores and part of Brunswick County.  I also learned that being so close to South Carolina, they also coordinate with fire departments there for the benefit and protection of people on both sides of the border.
This week will be active in Raleigh, with meetings of the Joint Legislative Task Force on Education Finance Reform, of which I am a member, and the House Select Committee on N.C. River Quality, of which I am a Chairman.  Additionally, budget discussions are starting in preparation for the short session, which begins May 16th.