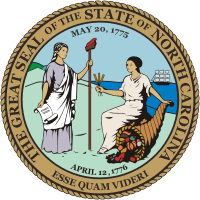 The last three weeks it has seemed as if we are in session in Raleigh, with committees meeting every few days.  Since Thanksgiving, I have had meetings on transportation, education, river water quality, and other environmental issues.
The last week in November, the House Select Committee on NC River Quality held our last meeting of the year.  We heard how the Department of Environmental Quality is addressing the issues related to emerging compounds in the Cape Fear River.  The day we met DEQ was on site at Chemours making sure they had stopped discharging manufacturing compounds into the river. Chairman Ted Davis then set our next meeting for January 4th.  The purpose he stated for this meeting is to propose short-term solutions for dealing with these issues.  Long-term solutions will be addressed in the short session, beginning in May.
Two transportation committees met the first week of December.  The House Select Committee on Strategic Transportation Planning and Long Range Funding Solutions met on the 4th, and heard presentations on autonomous (driverless) vehicles.  This phenomenon is closer than we think, and must be dealt with in our transportation planning.
The Joint Legislative Transportation Oversight Committee, of which I am a Chairman met on the 7th. We heard a wide range of reports from NCDOT: The Strategic Transportation Investment Plan (STIP) update procedures; ferry terminal ramps and structures; the bridge program; draft tolling policy; and a study to allocate local municipal road funds (Powell Bill funds) on a seasonally adjusted population basis rather census data only.
Last week started Monday with a much deserved retirement lunch for Mary Strickland, founder of the Maritime Museum in Southport, along with her husband Wayne.  I was privileged to present Mary with the Order of the Long Leaf Pine to recognize her long service to the museum and the community. She is also a former council member in Southport. 
After an early radio appearance in Wilmington on Tuesday morning, I made my way to Raleigh for the fourth time in two weeks.  Fortunately, the two meetings I needed to attend were both on Wednesday.  The morning meeting was the Joint Legislative Task Force on Education Finance Reform.  We are looking at the way funds are allocated to the 115 NC school districts, and how that can be improved so that the funds follow the students and their needs.
The Environmental Review Commission, of which I am an advisory member, met in the afternoon to discuss landfills across the state and how they operate both physically and financially.
The rest of the week was devoted to transportation.  Thursday morning the Metropolitan Planning Organization (MPO) in the southern part of Brunswick County met in Carolina Shores.  This committee is part of the MPO connected to the Grand Strand Area Transportation Plan (GSATS), and, among other things, is involved in planning for the proposed Carolina Bays Parkway which we hope to connect with South Carolina with an interstate quality highway.
An exciting event occurred Friday morning.  We cut the ribbon to open the final leg of I-140, connecting I-40 to central Brunswick County.  After years of planning and construction, this highway, which will be totally open to traffic by this weekend, is two years ahead of the original opening date of 2019.  It will be a positive economic factor to our northern county as well as the southern tourist areas, and will save many of us time getting to Raleigh and points north and west. 
Next month will be filled with committee meetings, as well as a very short session around January 10th.  Hope everyone has a great holiday season with family and friends.