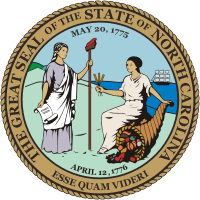 Last week was another week of committee meetings at the North Carolina General Assembly, as well as community events and meetings.  I had two transportation committees and two other transportation events, and other civic and veterans' events. 
Monday was a full day, with a tour of the N.C. Port at Wilmington, followed by the House Select Committee on Strategic Transportation Planning and Long Range Funding.  It was well attended by over a dozen House members from across the state, as well as House staff members, DOT staff, and some local officials.
After a busy day of visiting polling places on Tuesday, municipal Election Day, I was in Raleigh Wednesday meeting with the new Chief Engineer from the Dept. of Transportation, Tim Little, as well as the new Deputy Chief Engineers for Eastern North Carolina and Western N.C. It was a very good chance to discuss some of our local concerns and projects, including the Carolina Bays Parkway.
After this meeting we had a scheduled tour of the new Raleigh Union Station multimodal complex.  This included the station, with its proposed tracks for intercity passenger rail and future local rail lines.  We could also see the development in the surrounding downtown neighborhoods in anticipation of this new forward-thinking facility.
Thursday morning, one of the key transportation committees met there in Raleigh, the Joint Legislative Transportation Oversight committee (JLTOC).  Meeting between sessions, we get reports from DOT and others.  We attempt to hold accountable those DOT divisions from which we have requested progress in our budget provisions.  DOT is very forthcoming in reporting to us, and our discussions can get very pointed in this committee from both Senators and House members.
Back in Brunswick County, I was honored to be asked to speak to the South Brunswick Rotary Club early Friday morning. It was a good chance to update them on what is happening in Raleigh and in the district, as well as the new DOT audit we received the day before from State Auditor Beth Wood.
Saturday was Veterans' day, and I was very glad to be able to attend the 11:00 a.m. ceremonies honoring our veterans at American Legion Post 543 at St. James.  Then I arrived late to the ceremonies at VFW Post 8866 at Holden Beach, but was able to share cheeseburgers with them and thank them for their service to our country.
It was an uplifting and informative week.  With the holidays approaching, our legislative activity is expected to slow down, and my articles may slow down by Thanksgiving.