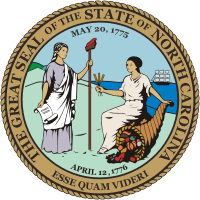 Last week in the North House of Representatives we passed the long-awaited state budget, we passed a bill involving domestic violence and murder, and we got an idea of our adjournment date for this year.
The negotiated state budget for 2017 – 2019 was released last Monday and scheduled for votes in the House and Senate.  The House has a rule it has to be out two days before a vote, so we voted on it Wednesday and Thursday, while the Senate voted Tuesday and Wednesday.  It requires votes on two separate days.  Known as Senate Bill 257 – Appropriations Act of 2017, it consumes about 900 pages including the "money report".  This budget spends $23 billion in 2017-18 and $23.7 in 2018-19.  This is a 3.1% increase in the first year and 2.7% increase in the second year.  This is within the guideline of population growth and inflation.  It provides teachers 3.3% and 6.3% average increases in the two years for a total of 9.6% above the 2016-17 budget.  Increases are in the budget for principals, other state employees, and a cost of living adjustment (COLA) for state retirees. Other highlights include: almost $1 billion increase in Education, a 4% increase in Justice and Public Safety (your law enforcement and court system), and 2% in the second year in Health and Human Services (with Medicaid more under control after years of runaway increases).  To view the entire budget go to www.ncleg.net and enter SB257 in the appropriate search line at the top of the home page.
The budget passed the House by 77 – 40 on Wednesday and 77 – 38 on Thursday.  It had already passed the Senate by 39 – 11 on Wednesday.  It was presented to the Governor on Thursday.  He has 10 days to sign it, veto it or let it become law without his signature.  Should he veto it, the vote count was well over the three-fifths required for an override of the veto.  So we can expect this budget to become law without change.
Senate Bill 600 – Britny's Law was passed Thursday in the House.  It calls for considering of a pattern of past domestic abuse in whether to charge first degree murder of a spouse, girl or boyfriend, or other domestic partner.  It is named for Britny Puryear, a young mother of a five month old, who was murdered by her boyfriend and father of her child.  He was charged and convicted of second degree murder and will be out of prison possibly in twenty years.  This law will allow a prosecutor to consider the pattern of domestic violence as premeditation, and to charge first degree murder.  This will include possible penalties of life in prison without parole or the death penalty.  Britny's law passed the House 110 – 2 and the Senate 48 – 0.  The 2 no votes were due to opposition to the death penalty.
We were informed that we will attempt to adjourn by July 1st.  It may take an extended week and late night votes, but it is a worthy goal to wrap up the peoples' business in a timely manner.  We handled about 100 bills last week in the House and Senate, and I expect many more this week.
It is interesting to receive some of the comments on this column, which I have written each week we are in session since going to Raleigh.  It is intended to inform readers on some of the key issues with which we are dealing that might be of interest to them.  It is not intended to be a laundry list of the dozens of bills we handle each day on the floor or in committees, or a list of the committee meetings, and meetings with constituents and lobbyists every hour on the hour.  It is also not intended to be a campaign piece in which I tout how busy I am, or how important my issues are to the history of the world.  One comment last week implied that we weren't very busy, because my article apparently to her was all we did.  Anyone can view the calendar for both chambers, the committee agendas, the members' record, and the text of all the bills at www.ncleg.net .