Legislative Update from Rep. Frank Iler – November 4, 2019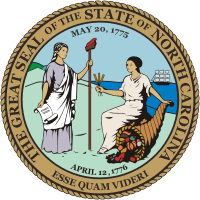 While the weather in Raleigh was unsettled last week, the atmosphere inside the North Carolina General Assembly was hot and blustery.  Bills were focused on increasing educator pay, storm recovery funds, tax reform, and making sure non-citizens don't vote in our elections.  I supported these bills, as I believe they are good policy and are needed by our citizens.
Educator pay was the subject of two bills, Senate Bill 354 – Strengthening Educator Pay Act and House Bill 231 – UNC and Community College Pay/Retiree Bonus.  These bills add almost $250 million additional dollars to the 2019 – 2021 budget, House Bill 966, if the budget becomes law.  They include certified teachers, non-certified personnel, assistant principals, UNC faculty, and community college faculty.  These bills passed the House on party line votes with all Republicans and 3 Democrats voting for them. One Republican voted no on House Bill 231.  They had already passed the Senate, and were presented to the Governor last Friday for his signature.  They are contingent on the budget becoming law.  We were able to pass these increases due to the strong economy increasing the revenue collected by the state.
House Bill 1023 – Storm Recovery Act of 2019 allocates funds from the Savings Reserve, the "Rainy Day Fund", to a variety of storm recovery operations in response to not only Hurricane Florence but also Hurricane Dorian.  It is the fourth storm recovery bill since Florence, and adds almost $250 million to the total relief from the Rainy Day Fund.  For the first time, funds were allocated to the Dept. of Transportation for their clean-up and repair work after the storms.  It passed 109 – 0 and went to the Senate for their approval.  It is now in the Senate Rules Committee.
Film grants were back up for discussion as we took up Senate Bill 578 – Reduce Franchise Tax/Expand Film Grants.  It reduces the franchise tax paid by small businesses, which is a tax they have to pay whether or not they are profitable.  The film grant is expanded in the bill to include smaller production companies.  It gives them the same opportunity to qualify as the large companies.  It passed on a party line vote of 61 – 49.  Having already passed the Senate, it went to the Governor on Friday for his signature.
Two bills dealt with voting rolls and absentee ballots.  Senate Bill 683 – Combat Absentee Ballot Fraud strengthens the procedures for submitting absentee ballots and restores the last Saturday of early voting.  It passed almost unanimously and went to the Governor Thursday for his signature.  Senate Bill 250 – Remove Foreign Citizens from Voting Rolls requires that jurors that are excused from jury duty due to not being U.S. citizens have their names retained and removed from voter rolls by the local Board of Elections.  It passed on a party line vote of 59 – 51 and went to the Governor on Friday.
The House and Senate voted late Thursday to adjourn until November 13th.  We expect to have to deal with the Congressional districts at that time.  Maybe we can end the session after that, unless other pressing business forces us to come back in December or January.