Legislative Update from Rep. Frank Iler – October 28, 2019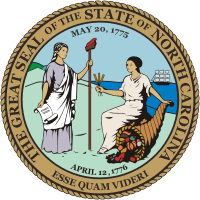 After a week back in our districts, the N.C. House of Representatives returned to Raleigh last week.  While the atmosphere at the North Carolina General Assembly was warming up with important committee meetings and bill debates, some very important events were also taking place in Brunswick County.
Last Monday, Brunswick County's Manager, Ann Hardy, was honored on the occasion of her retirement.  She has served in various important positions in our school system and our county government, and most of the past decade as our County Manager.  I was honored to be able to assist in the presentation of the Long Leaf Pine award to Ann, along with Rep. Deb Butler, who represents part of our county.  It is the highest civilian award the state and the Governor can bestow on one of our citizens, and is usually for public and civic service.  Ann has always put the county and its citizens at the forefront in her service, and has always been responsive to my request for information.  She also has been a watchdog for Brunswick, pointing out to me any legislation that will impact the county.  Ann's last day on the job is this Thursday, and we all wish her well on her future retirement and endeavors.
There were some important committee meetings during last week that were considering tax policy, fair legislative and congressional redistricting, and financial relief for the excessive disaster funds that the Department of Transportation has expended the past two years.
On Wednesday, we had the opportunity to confirm the nomination of Reggie Holley to the UNC Board of Governors.  Mr. Holley is a native of eastern NC, a former aide to Sen. Elizabeth Dole, and the husband of our Superior Court Judge Ola Lewis. He has been a citizen of Brunswick County for a long time, and is active in Raleigh as a highly respected lobbyist for some outstanding clients.  After very positive comments from both sides of the aisle, House Resolution 1022, the act that confirmed his nomination, passed the House 101 – 0.
I was able on Wednesday to chair the Appropriations Committee on Transportation to consider House Bill 967 – DOT Financial Preservation and Accountability Act.  This bill reimburses the Department of Transportation for expenses from Hurricanes and other disasters, as well as the massive court judgements resulting from the Map Act.  These two money drains on our transportation funds each exceed $300 million so far.  This is having impacts on our infrastructure projects being pushed back and on the general maintenance of our highways and DOT divisions.  After some discussion, it passed with only one negative vote, and moves to the full Appropriations Committee.
On Thursday we took up House Bill 398 – Information Technology Budget/2019-2021 Fiscal Biennium.  It funds the IT budget portion of the budget we passed in June and the Governor vetoed in July.  After much debate it passed along party lines by 54 – 49 and now goes to the Senate for their approval.
The House Redistricting Committee met to consider the three fair redistricting bills previously filed in the House.  They were for discussion only, but I sat in the meeting as a non-member, but as a cosponsor of House Bill 140 – The FAIR Act.  FAIR stands for Fairness and Integrity in Redistricting.  The discussion was bipartisan and thorough.
Back in the district on Saturday, I was happy to participate in a ceremony to award the Eagle Scout rank to Caleb Vanasse in Calabash.  This is something that is earned by the young person over a period of years, not won in a contest.  It is very close to my family's tradition, so I consider it a privilege, not an obligation, to honor the young person on this occasion.  A certificate I presented from the House of Representatives is a small token of such an accomplishment in a young person's life.  The Vanasse family and Troop 201 had a very impressive ceremony planned and carried out on this special occasion. Congratulations Caleb!
A parent or Scoutmaster of an Eagle to be presented may contact my office to be sure we are aware of it and are invited to honor them.