Legislative Update from Rep. Frank Iler – October 7, 2019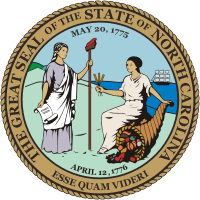 Even with the hot days in Raleigh last week, the week started coolly in the North Carolina General Assembly. Then things heated up when we started debating bills to fund the "Raise the Age" legislation and to remove non-citizens from the voting rolls.
Most of the action was on Wednesday. The first action in the House was a joint session with the members of the Senate joining us on the House floor to approve the appointments to the State Board of Education made by the Governor.  We took up three of the five appointees as a block vote, and passed them almost unanimously.  All Senators present voted for the nominees, as did all but 8 of the House members.
House Bill 1001 – Raise the Age Funding contains the funds that are in the state budget for expanding the age for juveniles in the court system to 16 and 17-year-olds.  The budget itself is currently held up due to the Governor's veto.  This would provide the funds for Assistant District Attorneys (ADAs) and for District Court Judges in the prosecutorial districts across the state.  For our district this means one additional ADA and no additional District Judges.  These are totals of 15 ADAs and 6 District Judges for our district which includes Brunswick, Bladen, and Columbus counties.  Debate on the House floor mainly concerned the work load formulas that are used to set the numbers of ADAs and judges.  The vote was 104 – 1 in the House.  The bill moved to the Senate for their approval.
The other controversial bill on Wednesday was Senate Bill 250 – Remove Foreign Citizens from Voting Rolls.  It requires Clerks of Court to maintain records of jurors who are excused from jury duty due to checking the form saying they are not a citizen of the United States.  Then the information must be shared with the Board of Elections, so they can be removed from the voting rolls in the county, should they be registered to vote.  It seems simple, but all sorts of debate was presented about voter suppression, targeting of individuals, and concern about exposing them to harassment.  I supported it as a simple and much needed check against illegal voting.  It passed 55 – 49 on a party line vote, and moves back to the Senate for final approval.
Much of the energy in the legislature was in committees and other meetings about "Mini-budgets", bills that include budget items that are being held up by the current veto situation.  These include transportation funds, teacher pay, disaster recovery funds, and many other important items.
This week, we expect additional work on "Mini-budgets" and possibly efforts in the Senate to override the budget veto.  The temperatures will be cooler as fall moves in, but we will continue to work at a fever pitch on getting funds and services to the people as soon as possible.