Legislative Update from Rep. Frank Iler – August 20, 2019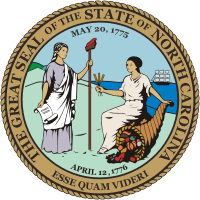 One good thing about a short week in Raleigh is the chance to meet with people back home in the district.  Last week in the North Carolina General Assembly ended in time to get back Thursday to the district.  We had a comprehensive health bill on the House floor in Monday night's session, we had a big announcement by DOT about a local project, and we continued all week to try to secure enough votes to override the Governor's veto of the state budget.
Senate Bill 361 – Healthy NC creates the N.C. Healthcare Solutions Task Force, ensures equal coverage of oral cancer drugs, and addresses changes in telemedicine and telehealth services, as well as other important issues in healthcare.  It received some debate, and passed by a bipartisan vote of 106 – 3.
On Tuesday the Department of Transportation (DOT) announced that they were discontinuing work on the project known as the Cape Fear Crossing.  This should be good news to those whose property was in the path of the corridors on the twenty-year-old maps, as well as those who think that the project should be reworked with a different scope.
House Bill 966 – 2019 Appropriations Act, the state budget, passed by the House and Senate in June and vetoed by the Governor, remained on the calendar each day.  We are still hopeful of an override vote soon, so our schools and agencies can know what budget to expect from the state.
Thursday was a day of highlights for me back in the district.  Having served on the Brunswick Community College Board of Trustees longer than I have been in the House, it was an honor to be reappointed to the Board.  Thanks go to the Brunswick County Board of Education for the appointment, only one of which they get each year.  At Thursday night's Board meeting, I was sworn in by Chairman Alan Holden.  Two of my other friends were sworn in, also.  Dr. Gene Steadman was reappointed, and Mr. Ronnie Jenkins was appointed.  Both of these gentlemen bring unique talents and experiences to the Board, will represent the community well, and will help us remember that BCC's middle name is "community".
Later Thursday evening, I was privileged to be invited to the quarterly meeting of the Brunswick County Fire Chiefs.  I learned quite a lot about current issues and challenges of the fire departments, both municipal and rural, and was able to share some of the legislative action we are attempting to get passed by the House and Senate.  Bills are in process on firefighters' work related cancers, firefighters' separation allowances, and allowing first responders better interstate access.  These bills have passed the House and are now awaiting action in the Senate either this year or the short session next year.
Both at BCC and at the fire chiefs' meeting I was able to stress the importance of getting our budget veto overridden.  It contains appropriations of $2.2 million for BCC construction, $13.3 million for Brunswick school construction, and appropriations for the Museum of Coastal Carolina and Ingram Planetarium.  Other grants and appropriations are being held up for our first responders and others affected by Florence and other emergencies.  Teachers' and other state employees' raises are in question, also.  It is critical to our economy and well-being as a state to get this budget out of this hostage situation as soon as possible.