Legislative Update from Rep. Frank Iler – August 5, 2019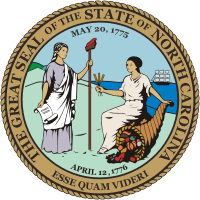 Last week in the North Carolina General Assembly was a short week in Raleigh, but many activities were going on back in our districts.  Brunswick County had a particularly large honor for our law enforcement community, we had a veto of an education bill by the Governor, and voted on a controversial child sex abuse bill.
Last Tuesday night the North Carolina Sheriff's Association held their annual banquet in Wilmington.  Our Sheriff John Ingram was sworn in as President of the association for 2019 – 2020.  This is a big honor for Sheriff Ingram and also for his department and all of Brunswick County law enforcement.  It was a privilege to be invited as a special guest.  It was great to see all five of our County Commissioners in attendance, as well as several mayors and other officials and law enforcement officers from the County.  My colleague in the House, Representative Carson Smith, former Sheriff of Pender County, was honored as a retired Sheriff at the banquet.
Early last week the Governor vetoed Senate Bill 392 – Various Charter School Changes.  This bill would provide more opportunities for students to participate in the virtual charter school pilot program by raising the cap on enrollment, allow the Superintendent of Public Instruction additional power to approve private activity school bonds for charter school construction, and require background checks for charter school boards of directors.  There is no apparent additional cost to the state.  It passed both chambers by more than enough votes to override the veto, so we will look forward to a successful override vote in the near future.
Senate Bill 199 – Child Sex Abuse/Strengthen Laws was in the House Tuesday and Wednesday for votes.  The bill raises the age for a victim to bring a civil suit for abuse suffered under age 18 and strengthens the laws against sexual predators' contact with children, including on-line contact.  There was some debate over raising the age for delayed civil action up to age 38, but it passed the House 92 – 15, with my Yes vote. 
We anticipate another active week, in spite of it being vacation time for most people.  The peoples' business sometimes takes longer than usual to complete, particularly when there is not consensus on major issues.