Legislative Update from Representative Frank Iler – July 1, 2019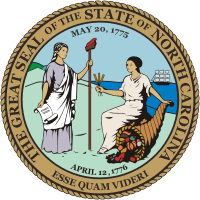 Last week in the North Carolina General Assembly was highlighted by the presentation of the state's 2019 – 2021 budget, the votes to pass it, and some local bills of interest.  The rhetoric was about as hot as the 90 degrees outside, but was not unusual compared with past budget debates.
House Bill 966, the state budget for fiscal years 2019 – 2020 and 2020 – 2021, was presented last Tuesday at a joint House and Senate press conference.  It was then debated and voted out of both chambers on Wednesday and Thursday.  The General Fund budget is supported by income taxes, sales taxes, and some receipts from fees and fines.  The Transportation budget is supported by a fuels tax at the pump, DMV fees, and Highway Use Tax (HUT) when you buy a car.
The General Fund budget spends $24 billion in 2019 – 2020 on Education, Health and Human Services, Justice and Public Safety, and all other state agencies except Dept. of Transportation.  In 2020 – 2021 it spends $24.8 billion.  This is a 3.5% increase the first year compared to 2018 – 2019, and 3.3% increase the second year.  This is in line with the growth in population and inflation.
The Transportation budget spends $3.9 billion in 2019 – 2020 and $4 billion in 2020 – 2021.  These are increases of 3.7% and 4.0%, respectively.  This funds all transportation construction and maintenance, except for some federal funds.  This includes our highways, ferries, ports, aviation, rail, bike and pedestrian projects, DMV, and public transit.  We continued to invest heavily in the General Maintenance Reserve, bridge preservation, and contract resurfacing.  We added $7.4 million to the Powell Bill funds that towns receive for their city street maintenance for the first increase in 6 years, bringing it to almost $155 million.
Some of the biggest parts of the General Fund include Education at 59% of the budget and Health and Human Services at 23%.  This leaves 18% for Justice and Public Safety and all other departments.  Teachers are getting raises for the 6th and 7th years in a row.  Other state employees are getting a 5% raise after years of little or no raises.
The budget also includes a plan to spend $4.4 billion over 10 years for a school construction initiative.  Out of the first $1.5 billion for public school construction  and renovation Brunswick County should receive over $13.3 million.  Out Of $400 million for Community College construction and renovation Brunswick C.C. should receive over $2.2 million.
Other projects, funded through Natural and Cultural Resources, included a roof renovation for Ingram Planetarium in Sunset Beach and maintenance support for the Museum of Coastal Carolina in Ocean Isle Beach.  These are resources used by our schools in educating our children as well points of interest to our citizens and visitors to the area.
Unfortunately, the Governor chose to veto the budget on Friday, primarily for the reason that it didn't include Medicaid expansion the way that he wanted.  All these appropriations will be uncertain past the beginning of the fiscal year, which is this Monday, July 1st.  Unless the House and Senate can override the veto, local governments and school systems may hold up their budgets, wondering what the final teacher pay and funds for other projects may be.  However, the state government doesn't shut down, but continues on the previous budget.
One local bill of interest was House Bill 237 – Brunswick County Zoning Procedures Changes, sponsored by Rep. Butler and myself.  Requested by the county, it delegates more authority to the planning board, but leaves open the opportunity for appeals to the County Commissioners as needed.
We can all look forward this week to Independence Day celebrations, including the official N.C. Fourth of July Celebration and parade in Southport.  See you there.