Legislative Update from Representative Frank Iler – June 25, 2019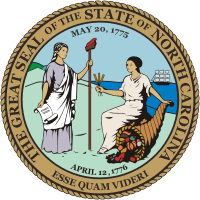 Last week in the North Carolina General Assembly saw budget negotiations go into the third week, a controversial fish bill in the House, and a local project in Oak Island getting sudden attention. 
As we were hoping to vote the final budget out of the House and Senate last week, we still had some issues being negotiated between the two chambers.  The Education section and the Health and Human Services section were taking the most time to be resolved, as well as salaries and cost of living increases for state workers and retirees.  This is not unusual at this point in the process, and we hope that this week we have agreement and the final votes.  The budget will then go to the Governor for his consideration to sign it or veto it.
The House took up a controversial and divisive fish bill that divided both parties. House Bill 483 – Let Them Spawn requires size limits on certain species of fish so that in theory they are old enough to spawn at least once, thereby producing more fish populations.  There is not good science on either side of the discussion, but that doesn't keep numbers and theories from being thrown around.  Some in the recreational fishing industry think this is the answer to protecting the resource.  Commercial fishermen, on the other hand, are convinced that it is an effort to get their nets out of the water forever.  I did not think the case was made that this is an appropriate move at this time, when the N.C. Division Marine Fisheries is undergoing some changes and is working on the same issues.  However, the bill passed the House by a vote of 58 – 54 on Wednesday and 58 – 47 on Thursday.  Both political parties were split almost 50 – 50. It now goes to the Senate. 
Paving on Oak Island Drive in the Town of Oak Island began about two weeks ago.  Since it is a state road, the NC Dept. of Transportation is responsible for contracting of the paving.  I got a phone call bringing to my attention that it was disruptive during this very busy season of traffic on the main road in town.  After calling NCDOT about the timing, I was told that it was scheduled to be paved soon after the work on the bridge was completed.  They also said the town was consulted, and asked if a delay until after Labor Day was needed.  Apparently, town officials were concerned if it was delayed that it would be hard to get back on the paving schedule, and that the work needed to be done this year before winter.  I was glad to see NCDOT being responsive to our towns and county when it comes to these projects, which are always inconvenient while in progress, but more convenient after completion.  As I drove on Oak Island Drive last Saturday, and crossed the Barbee Bridge, it felt like a new bridge instead of "the old bridge."